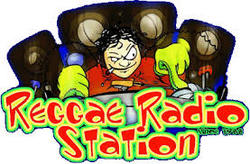 Reggae In The Fields
Saturday April 11th, 2015 with Junior Smith
DJ Contest continues/ Yoga For Your Life
Criteria for each DJ Originality/creativity/uniqueness (30 points) Transitions between tracks (mixing) (30 points) Variety in music selection (30 points) Vocal presentation (10 points) Total 100 points Several ways to send your score (use only one method) 1. Email: reggaeinthefields@gmail.com 2. Facebook:
facebook.com/reggaeinthefields
. Post your score in my chat box or email box NOT by posting on my page. Postings on my page will not count. You may have to send me a friend request before posting in my chat box. If so, send me the request, I will respond so that you can send your score. 3. Text: 613-707-3731. Scoring 1. Send your score after 4:15 pm AFTER listening to DJs. Scores sent before this time will not count. 2. Score is out of 100 points for each DJ/Sound. It is NOT a vote. It's a score. Votes will not count. Example, "I vote for DJ x" does not count. You need to send a score based on the criteria. Example: DJx=85, DJy=75, or the reverse based on the criteria. If you like, you can also send the breakdown of your score. This gives the DJ more information but the breakdown of your score is optional. Score like DJx=100, DJy=0 will not count. Please consider the criteria carefully, then assign a score to each DJ. 3. You can also send your comments (positive, negative or both) for each DJ based on criteria. 4. You can listen to the recorded program on demand at
ckcufm.com
. Go to programs, schedule, click on Reggae in the Fields, select the appropriate date, listen to the contest, then send your score. The recorded program will be available by 6:00 pm Saturday 5. Send your score by 6:00 pm Sunday
The Good Word
Rev. Jacob Afolabi - Spoken Word
Interview with Sheryl Alexander, Author

Sheryl will be celebrating the launch of her very first poetry chapbook on Wednesday, April 22 at Hub Ottawa at 71 Bank Street. A chapbook is a small collection of poems. She has published the book herself. Sheryl is also working on a full volume of poetry which she hopes to complete by the end of the year.
Interview
Sheryl Alexander - Spoken Word
Rock and Swing (Comfortable EP)
//Jo Mersa Marley - - request
To every Father
Adventerous - No More Slaving Riddim
Too Much Man A Dead
Capleton - No More Slaving Riddim
Build Me Up
Chezidek - No More Slaving Riddim
Selling Stories
Grappy Ranks - No More Slaving Riddim
No Slave
Jah Bouks - No More Slaving Riddim
Yoga For Your Life
Interview
Yoga for Your Life - Spoken Word
DJ Contest continues
RITF search for Ottawa TOP Caribbean DJ
DJ Fusion vs DJ Phil KiD
RITF continues
Introductory speech in Jamaica, April 9, 2015
President Barack Obama - Spoken Word
Pretty Looks
Bushman feat. Sharra - Pretty Locks
Toy Sound (1.5 minutes ONLY)
Bushman feat. Sharra - Pretty Locks
Catch The Vibes
Lion D ft. Raphael - Pretty Locks
Emergency
Lt. Stitchie - Pretty Locks
Reggae
Lukie D - Pretty Locks
Can't Stay
Malkai - Pretty Locks
Dj Legend
Michigan - Pretty Locks
Final WOrd
Hyacinth Mason - Spoken Word