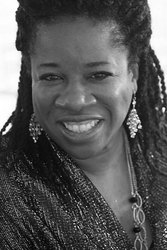 Reggae In The Fields
Saturday November 29th, 2014 with Junior Smith
Music dropped into my mailbox @reggaeinthefields@gmail.com
Carol Bernard has built an impressive music career as choir director, manager, singer, arranger, producer, and teacher. This sought-after choir director founded the Jireh Gospel Choir and the 80-voice Montreal Gospel Choir, has been a judge for the Juno Awards, and was the music director of a 2000-member French church in Montreal. In February 2013 Carol was honored as a Black History Month Laureate, underlining her contribution to Quebec society. Her talent for communicating the authenticity of gospel music through the voices of her singers has attracted sold-out performances. And her workshops have been enthusiastically received in Canada and Europe. Born in Montreal to Jamaican parents, Carol was encouraged to start classical piano lessons when she was 8 years old. Not too many years later she started directing the choir at her small church. Carol's vocation for leadership in music became clear; however, it wouldn't be until 1999 that she would leave a senior management position at CN Rail to pursue music full time. Bernard returned to university and completed a degree in music at the Université de Montréal, adding to her existing degree in mathematics and computer science from McGill University.
The Good Word
Rev. Jacob Afolabi - Spoken Word
//
//20 - //
Music dropped into my mailbox at
reggaeinthefields@gmail.com
Tien bon
Jireh Gospel Choir - Get up


Get up
Jireh Gospel Choir - Get up


Real Love
Jireh Gospel Choir - Get up


Amazing Grace
Jireh Gospel Choir - Get up


//
//10 - //
Waves
Qraig - New Revolution

Happiness awaits you
Qraig - New Revolution

Beyond this time
Qraig - New Revolution

//
//20 - //
Rock and Come on
Lady G - Royalty Dub -VA - Indie-Rootz Records


Come Back home
Juliet Nelson - Royalty Dub -VA - Indie-Rootz Records


Freedom Fighters
Empress Minot - Royalty Dub -VA - Indie-Rootz Records


How Can You Say
Luciano - Royalty Dub -VA - Indie-Rootz Records


Life is a Journey
Jimmy Riley - Royalty Dub -VA - Indie-Rootz Records


This Love
Mikey Melody - Royalty Dub -VA - Indie-Rootz Records


Plant Deh Food
Scratchylus and Empress Reggae - single

Niceness
Major Brandish - single

Rise again
Junior Daine and Deepjahi - single - Chronicle Records

Blessing
Berhane Selassie feat Kwesi Fontinelle - single

Back bend
Spice - single

Bokkle pon Bokkle
Currenci - single

Build a Vibes
Demarco - single

Bun Up Road
Demarco - single

version
Studio vibes production - Full Throttle riddim

Profile
Deablo - Full Throttle riddim

Every Gal Thing
Currenci - Full Throttle riddim

Tipsy
Melloquence - Full Throttle riddim

Ray Bends Shades
Chan Dizzy - Full Throttle riddim

Pledge
Elephant Man - Full Throttle riddim

Money Fantasy
Alkaline - Jet Stream Riddim

House Pon the Hill
Munga - Jet Stream Riddim

Weh Dem a pree me fah
Seanizzle - Jet Stream Riddim

Loyalty fi loyalty
Chan Dizzy - Jet Stream Riddim

She is dangerous
I-Octane - Jet Stream Riddim

The Gal Dem
Sizzla - siingle

Hustler Anthem
Busy Signal - single

Something about ur love
Jah Vinci - single

It was all a dream
Khago - single

Anything love can do
Vybz Kartel - single

We run Things
Macka Diamond - single

One and Only
Beenie Man - single

Dip him
Elephant Man - single

Riddim Say
RDX - single

Reggae Music and I
Prodi - single

With You
Shaggy and Sanchez - single

Healthy
Damien Junior Gong Marley and Barrington Levy - single

Fire in the Street
I-octane - single14

version
Anju Blax - Ebola riddim

Yuh Mad
Fire Links - Ebola riddim

Bad Species
Vybrant - Ebola riddim

After Dark
Tony Matterhorn - Ebola riddim

Ryda
Tommy Lee Sparta - Ebola riddim

Bad Man Ting
Agent Sasco - Ebola riddim

Bang Bang
Elephant Man - single
Good Whiner
Richie Loop - single
My Jam
Mr Vegas - single
Shmoney
Elephant Man - single

The final Word
Hyacinth Mason - Spoken Word