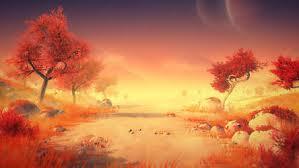 The Groove
Saturday November 19th, 2022 with Elorious Cain
DREAMSCAPES
BIG THANK YOU TO ALL OF THE HEROES WHO DONATED TO THE GROOVE DURING THE FUNDING DRIVE THIS YEAR! THEY INCLUDE TOM LAWSON WHO DONATED $93.10, PAUL SPANIEL WHO DONATED $80.80, LUIS CACERES WHO DONATED $93.10, CKCU ANNOUNCER JOHN TACKABERRY WHO DONATED $44.00. JOHN HAS ALREADY CONTRIBUTED SO MUCH TO CKCU WITH HIS SHOW 'BLACK AND BLUES'. TREVOR WALKER ALSO DONATED $57.14. LIKE JOHN TACKABERRY, TREVOR WALKER HAS ALSO CONTRIBUTED SO MUCH TO CKCU. WE OFTEN MENTION HIS SHOW 'FRIDAY DRIVE' HERE ON THE GROOVE. DURING THE LOCK DOWN TREVOR WALKER DID SO MUCH TO HELP ME AND THE GROOVE. HE IS AMAZING. WE ALSO WOULD LIKE TO THANK THE EIGHT WONDERFUL ANONYMOUS PEOPLE WHO COLLECTIVELY DONATED A TOTAL OF $395.01 THANK YOU ALL! ------------------------------------------------------------------------------------------------------- How could we possibly access the billions of different dreamscapes experienced? They might be an endless supply of places that are beyond the limitations of reality! Most of which have been forgotten. We like to think that this episode is more than just another CHILL/AMBIENT show, but a journey into a myriad of different dreamscapes: Obviously aural manifestations of our perceived imaginings! We end up offering PSYCHEDELIC ROCK, HIP HOP, DUBSTEP, NUDISCO, TRIP HOP, and various CHILL and DUB variations mixed with spoken word, eerie sounds recorded in Iraq, and sounds recorded in outer space.
Beginning with a portion of Edgar Allen Poe's poem "A DREAM WITH IN A DREAM" read by Shane Morris.
WEASELS RIPPED MY FLESH
THE MOTHERS OF INVENTION - WEASELS RIPPED MY FLESH (LP) - REPRISE
LIQUID CALLING (ADHAM SHAIKH REMIX)
SUB DUB - AMBIENT INTERMIX (2CD) - INSTINCT AMBIENT
MY FAVORITE BAND
BLACK STAR - NO FEAR OF TIME - BLACK STAR

REVOLUTION 9
THE BEATLES - THE BEATLES (2LP) - APPLE
I AM YOU
HECQ - NIGHT FALLS (2LP) - HYMEN
IN ABANDONED PLACES
Raison d'être - REQUIEM FOR ABANDONED SOULS (CD) - COLD MEAT INDUSTRY
Mixing into the Raison d'être we offer noises from one of the holes under the now drying and partially dried up Euphrates river in Iraq. Many locals have reported hearing strange howling sounds coming out small cave entrances of the floor of dried portions of the river. Mustafa King Hutchinson recorded some of these noises with his smart phone in August.
Also mixing into the Raison d'être we offer a N.A.S.A. recording of 'Haunting Audio From A Black Hole'. Provided by Mr. Rawsin, this audio was released on May 4. It is that of a black hole from the center of the Perseus galaxy cluster, a massive space structure that's 11 million light-years across and located about 240 million light-years away from Earth. Astronomers created the audible sound by recording the pressure waves that the black hole sent through the cluster's hot gas. In their original form, those waves cannot be heard by the human ear, so scientists extracted the sound waves and scaled them up by 57 and 58 octaves.
"In some ways, this sonification is unlike any other done before," N.A.S.A. said in a release. "...[The sound waves] are being heard 144 quadrillion and 288 quadrillion times higher than their original frequency."
BENDING TIME
HECQ - NIGHT FALLS (2LP) - HYMEN
Mixing into HECQ we offer the first of several sounds from Jupiter. This is called 'The Roar Of Jupiter" and it was recorded by the N.A.S.A spacecraft JUNO when it crossed the boundary of Jupiter's immense magnetic field and was caught in a bow shock. A box stock occurs when the magnetosphere of an astrophysical object like the planet Jupiter interacts with the nearby flowing ambient plasma such as the solar wind. It is similar to a sonic boom.
REBORN
COLIN STETSON - HEREDITARY (ORIGINAL MOTION PICTURE SOUNDTRACK) 2LP - MILAN

Mixing into COLIN STETSON we offer sounds from the surface of Mars recorded by N.A.S.A.'s INSIGHT on April 6, 2019.
We also mix into the COLIN STETSON eerie sounds from interstellar space recorded by VOYAGER 1's plasma wave equipment. Scientists evidently believe that the whistling sounds were caused due to the dense gases surrounding VOYAGER 1 when it escaped our solar system.
THE PROCESS
IGOR YAKOVENKO, ALIK KHRISTOFORIDI - - FANCYMUSIC
THE SUN ROARS INTO VIEW
COLIN STETSON And SARAH NEUFELD - NEVER WERE THE WAY SHE WAS (LP) - CONSTELLATION

Mixing into COLIN STETSON And SARAH NEUFELD we offer sounds from Saturn! The sound we hear in this recording captures the powerful interaction of plasma waves moving from Saturn to its moon Enceladus.
We also mix into the COLIN STETSON And SARAH NEUFELD more sounds from Jupiter! Captured by N.A.S.A.'s spaceship JUNO, the sounds are of radio emissions from Jupiter's intense auroras.
DRAWN OUT LIKE AN ACHE
LORN - REMNANT (LP) - WEDNESDAY SOUND
PESMERGA
SLAEV - - 4102959
Mixing into SLAEV we offer more sounds from Saturn recorded by the N.A.S.A spacecraft CASSINI. It captured radio emissions from the auroras at the poles of the planet.
VALETH
SLEAV -
BANE (SEPTIC INSURGENT REMIX)
HECQ - AVENGER (CD) - HYMEN
ENTROPYYY
LORN -

SO BE IT
BLACK STAR - NO FEAR OF TIME - BLACK STAR

ENTER THE NINJA
BILLY BOGUS - VHS MEMORIES - CODEK
LUXURIA (A CAPPELLA VERSION)
SUENO LATINO - 12" - DFC
POOR BOY
DAVID BYRNE AND BRIAN ENO - EVERYTHING THAT HAPPENS WILL HAPPEN TODAY (LP) - TODOMUNDO
EXOKIND
BURIAL - STREETLANDS (EP) - HYPERDUB

Mixing into BURIAL we offer more black hole sounds. These are are actually gravitational waves which were formed after the collision of two distant black holes. Those gravitational waves were then converted into sound waves.
THE RIP (DATASSETTE REMIX)
PORTISHEAD - 12"
ENCELADUS
HECQ (with SKYENCE) - 12" - AD NOISEAM
WTH ANGELS (TRIFONIC REMIX)
HECQ - AVENGER (CD) - HYMEN
SOMEDAY
WEVAL - THE WEIGHT (2LP) - KOMPACT
CROW
FOREST SWORDS - DJ-KICKS (2LP) - !K7
INTERMEZZO
ILHAN MIMAROGLU - ELECTRONIC MUSIC (LP) - TURNABOUT
KOMMUNION (ALTERNATE VERSION)
DEMDIKE STAR - ELEMENTAL (CD) - MODERN LOVE
Mixing into DEMDIKE STAR we offer the last of three sounds from Saturn. It is really just static recorded by N.A.S.A.'s spacecraft CASSINI as it crossed the plane of Saturn's rings.
TRAH ESTEREH KOMH DERAH
TREHA SEKTORI - SEVERH SEHENH (LP) - CONSOULING SOUNDS
SONIC WORSHIP. PART 3
SUB DUB - SONIC WORSHIP (EP) - UNDERGROUND PRODUCERS ALLIANCE RECORDINGS
All the sounds from outer space we are offering are owned by @NASA and @NASA Jet Propulsion Laboratory.