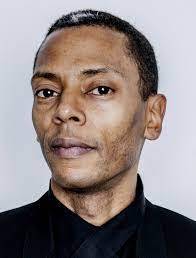 The Groove
Saturday August 6th, 2022 with Elorious Cain
"CARPE DIEM!" (Buzzing down on the Shinkansen for JEFF MILLS)
Honoka finally has a day off. With her studies, her job and her family, she has been too busy to jump on the Shinkansen and get to Tokyo! Now she is going to grab a vinyl copy of JEFF MILLS' "Mind Power Mind Control" at Lighthouse while it is still available. Getting all of the JEFF MILLS is essential for her. It is essential for who she is. It is especially essential for who she is going to become! The Shinkansen just doesn't seem fast enough today. She is impatiently waiting to have the record in her hands.
CROSSING THE THRESHOLD
JEFF MILLS - MIND POWER MIND CONTROL (2LP) - AXIS

VERMILLION
JEFF MILLS - MIND POWER MIND CONTROL (2LP) - AXIS

HOMMAGE
JEFF MILLS & RAFAEL LEAFAR - THE OVERRIDE SWITCH (2LP) - AXIS
SCARLET
JEFF MILLS - MIND POWER MIND CONTROL (2LP) - AXIS

THE RIVER RUNS FIVE WAYS
JEFF MILLS & RAFAEL LEAFAR - THE OVERRIDE SWITCH (2LP) - AXIS
HORIZONS
JEFF MILLS - MIND POWER MIND CONTROL (2LP) - AXIS

INFINITE VOYAGE
JEFF MILLS & RAFAEL LEAFAR - THE OVERRIDE SWITCH (2LP) - AXIS
HATSUMI
JEFF MILLS - MIND POWER MIND CONTROL (2LP) - AXIS

CRASHING
JEFF MILLS & RAFAEL LEAFAR - THE OVERRIDE SWITCH (2LP) - AXIS
VIBRANT SANGUINE
JEFF MILLS - MIND POWER MIND CONTROL (2LP) - AXIS

SOUL FILTER BUFFET
JEFF MILLS & RAFAEL LEAFAR - THE OVERRIDE SWITCH (2LP) - AXIS
TRANSMUTATION
JEFF MILLS - MIND POWER MIND CONTROL (2LP) - AXIS

THE SUN KING
JEFF MILLS & RAFAEL LEAFAR - THE OVERRIDE SWITCH (2LP) - AXIS
TRIGGER HAPPY
JEFF MILLS & RAFAEL LEAFAR - THE OVERRIDE SWITCH (2LP) - AXIS