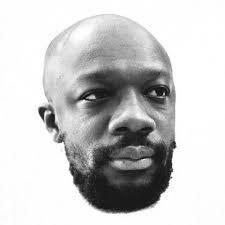 The Groove
Saturday January 29th, 2022 with ELORIOUS CAIN
BLACK HISTORY CELEBRATION OF THE SOPHISTICATED SOUL MOVEMENT PART 1 - ISAAC HAYES! (repeat broadcast)* February 1st, 2020
As we mentioned in the REAL HISTORY OF DISCO back in July, 2019, three SOPHISTICATED SOUL recordings caught the imaginations of millions in Europe. And how some sources suggested that three songs literally inspired dozens of future EURODISCO producers to start producing disco. ISAAC HAYES' "THEME FROM SHAFT" that was the first example. The other two came out in 1973 and they are "TSOP" by MFSB, a studio band of PHILADELPHIA INTERNATIONAL, and of course BARRY WHITE's unforgettable instrumental "LOVE'S THEME".
BY THE TIME I GET TO PHOENIX
ISAAC HAYES - HOT BUTTERED SOUL (LP) - ENTERPRISE
WALK ON BY
ISAAC HAYES - HOT BUTTERED SOUL (LP) - ENTERPRISE
DO YOUR THING
ISAAC HAYES - 7" - STAX
HUNG UP ON MY BABY
ISAAC HAYES - TOUGH GUYS (LP) - ENTERPRISE
HYPERBOLICSYLLABICSESQUEDALYMISTIC
ISAAC HAYES - HOT BUTTERED SOUL (LP) - ENTERPRISE
I STAND ACCUSED
ISAAC HAYES - THE ISAAC HAYES MOVEMENT (LP) - ENTERPRISE
YOU'RE IN MY ARMS AGAIN
ISAAC HAYES - HARLEM SHUFFLE - THE SOUND OF BLAXPLOITATION (LP) - PLASTIC
MEDLEY: IKE'S RAP III / YOUR LOVE IS SO DOGGONE GOOD
ISAAC HAYES - BLACK MOSES (2LP) - ENTERPRISE
THEME FROM SHAFT (VOCAL)
ISAAC HAYES - SHAFT (2LP) - ENTERPRISE
GROOVE-A-THON
ISAAC HAYES - GROOVE-A-THON (LP) - HBS/ABC
DISCO CONNECTION
THE ISAAC HAYES MOVEMENT - DISCO CONNECTION (LP) - HBS/ABC
MOONLIGHT LOVIN' (Ménage à Trois)
ISAAC HAYES - STEPPIN' OUT - DISCO'S GREATEST HITS (2LP) - POLYDOR
LOVE HAS BEEN GOOD TO US
ISAAC HAYES - AND ONCE AGAIN (LP) - POLYDOR
SHAFT 2
ISAAC HAYES - FOR THE SAKE OF LOVE (LP) - POLYDOR
DON'T LET GO
ISAAC HAYES - DON'T LET GO (LP) - POLYDOR