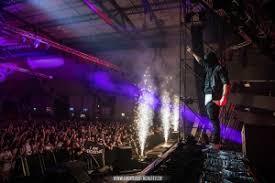 The Groove
Saturday June 12th, 2021 with Elorious Cain
hardstyle etc. (repeat broadcast)* July 27th, 2019
etc. as in HARDSTYLE FESTIVAL ANTHEMS, JAPANESE HARDSTYLE, JUMP UP, PSYKO PUNKZ REMIXES, KICKBASS, AREIA KPOP REMIXES, RAGGADROP, HARD TRANCE, HARDSTYLEMASHUPZ, FRENCH HARDSTYLE, TRANCECORE and on.... Original playlist:
https://cod.ckcufm.com/programs/131/44002.html
There are no tracks in this playlist.