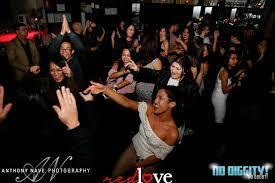 The Groove
Saturday May 15th, 2021 with Elorious Cain
OOPS UPSIDE YOUR HEAD (repeat broadcast)* April 21st, 2018
Titled after the wildly popular song from THE GAP BAND in 1979, this show features the Soulful FUNK sound of many American artists that slowly began to dominate much of the discotheque industry in the United States. Most often associated with the early 1980's, this FUNK has all of the sophistication of AMERICAN DISCO. The influence of such artists is severely underestimated. Artists included are KLEEER, MANDRIL, THE S.O.S. BAND, PLEASURE, FUNKADELIC, STEVE ARRINGTON, PARLIAMENT, ROGER, ZAPP, SLAVE, MTUME, ONE WAY, ROY AYERS, THE TRAMMPS, GWEN MCCRAE, TWENNYNINE WITH LENNY WHITE and of course THE GAP BAND! Original playlist:
https://cod.ckcufm.com/programs/131/37215.html
There are no tracks in this playlist.