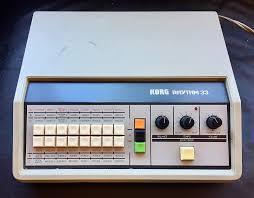 The Groove
Saturday September 14th, 2019 with Elorious Cain
Les autres disques électroniques
Just to be different, there is no GIORGIO MORODER, the group SPACE or BLACK DEVIL in this show. When we say GIORGIO MORODER, that means none of his solo releases, productions or co-productions. Too often we have played favourite SPACE compositions or BLACK DEVIL. Like the GIORGIO MORODER material, they are amazing and important. This show features ELECTRONIC DISCO from a variety of other artists and producers as an illustration of the great wealth of material that was being released, above and beyond that of the previously mentioned artists.
ON THE MOON
CHARLIE MIKE SIERRA - ON THE MOON (LP) - Kébec-Disc
TOUT PETIT LA PLANETE
PLASTIC BERTRAND - 12" - VOGUE
SEA HUNT
PATRICK COWLEY - MEGATRON MAN (LP) - MEGATONE
EXTRATERRESTRIAL LOVER
SYLVIA LOVE - 12" - RCA VICTOR
DON'T YOU KNOW
BRENDA MITCHELL - DON'T YOU KNOW (LP) - BARCLAY
GLUTTONY
LAURIN RINDER & w. MICHAEL LEWIS - SEVEN DEADLY SINS (LP) - AVI
WHAT NOW MY LOVE
BLACK DIAMOND - BLACK DIAMOND - ABLE
VOODO QUEEN
BLACK DIAMOND - BLACK DIAMOND - ABLE
WILLIE AND THE HAND JIVE
RINDER & LEWIS - WARRIORS (LP) - AVI
DANCING IS DANGEROUS (LONG VERSION)
NOEL - 12" - VIRGIN
IS THERE MORE TO LIFE THAN DANCING?
NOEL - IS THERE MORE TO LIFE THAN DANCING? (LP) - VIRGIN
THE FORCE (REMIX)
NANCY NOVA - 12" - SIAMESE
QUARTZ
QUARTZ - QUARTZ (LP) - VOGUE
SOUL WAVES (DISCO VERSION)
TELEX - 12" - SIRE
POP MUSIK
M - 12" - MCA
DESIRE
RONNIE GRIFFITH - 12" - VANGUARD
MEGATRON MAN
PATRICK COWLEY - MEGATRON MAN (LP) - MEGATONE
SPACE INVADERS
PLAYER 1 - 12" - WEA
THE NIGHT THEY INVENTED LOVE
NOEL - IS THERE MORE TO LIFE THAN DANCING? (LP) - VIRGIN
AU REVOIR
NOEL - IS THERE MORE TO LIFE THAN DANCING? (LP) - VIRGIN
I DON'T DEPEND ON YOU
THE MEN - 12" - VIRGIN
INSTANT DUB
SYLVIA LOVE - 12" - RCA VICTOR