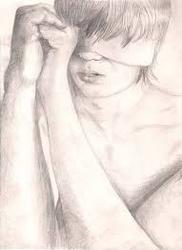 The Groove
Saturday March 19th, 2011 with ELORIOUS CAIN
THE "FACING THE UNBEARABLE REALITY OF NEVER SEEING YOU AGAIN!" MILLENNIUM MINIMAL MELT
Could things possibly get any worse?
TRANSITION (ACCAPELLA)
UNDERGROUND RESISTANCE - 7" - UNDERGROUND RESISTANCE
FEEL YOU
MISHA V - youtube
707 JET TAKING OFF
(unknown) - SOUND EFFECTS IN STEREO (LP) - REALISTIC
THE LEOPARD (EXTRAWELT REMIX)
MINILOGUE - youtube
TEARS (TWO LONE SWORDSMEN MIX)
SLAB - 7" - HYDROGEN DUKEBOX
MINUET FROM BEAU BRUMMEL
LONDON SYMPHONY ORCHESTRA - ELGAR ON RECORD (6LP BOX SET) - EMI/HIS MASTERS VOICE
CALIPSO
HARRY AXT - PLANET AXT (2LP) - ROMPECABEZA
THE SOUNDS OF NEWFOUNDLAND
(unknown) - youtube

LES VIOLONS IVRES
AGORIA - youtube
PACIFIC OCEAN
(unknown) - ENVIRONMENTS 9 (LP) - SYNTONIC RESEARCH INC.

EMANCIPARE
PETRE INSPIRESCU - 12" - A:RPIA:R -
HAUNTED DANCEHALL (AS PERFORMED BY IN THE NURSERY)
THE SABRES OF PARADISE - 7" - WARP
DODECAEDRAL
GIAMPIERO BONESCHI - A NEW SENSATION IN SOUND BY GIAMPIERO BONESCHI (THEMATICS, RHYTHMS AND ABSTRACTISMS) VOLUME 7 (LP) - CAM
EN ATTENDANT COUSTEAU
JEAN MICHEL JARRE - EN ATTENDANT COUSTEAU (LP) - DREYFUS
JIGJE KYI DAGJUG CHENMO (THE GRAND SELF EMPOWERMENT OF YAMANTAKA)
LAMAS & MONKS FROM SHARTSE DRATSANG GARDEN MONASTERY - TRANCE 1 (CD) - ELLIPSIS ARTS
SLAGARE (DIGITAL EDIT)
RHADOO - DOR MIT ORU (2LP) - CADENZA -
HOW TO ELICIT RELAXATION RESPONSE?
JERRY RODRIGUES featuring vocal instructions by VIC CONSTANTINO - SERENE-REFLECTION (CD) - ONLY EARLY NEW AGE MUSIC
SPLIT THE LINE (DUBFIRE MEGA REMIX)
PAUL RITCH - youtube
SPRING
WALTER CARLOS (now called WENDY CARLOS) - TRANS-ELECTRONIC MUSIC PRODUCTIONS, INC. PRESENTS WALTER CARLOS - SONIC SEASONINGS (2LP) - COLUMBIA
CORIOLIS
VIRGIL ENZINGER & SUBMERGE - youtube
HAWKER HARRIER VERTICAL TAKE OFF JET - 5. APPROACHES, HOVERS, AND LANDS
(various) - JET AIRCRAFT PASSENGER JETS - DEWOLFE SOUND EFFECTS DWFX LP NO. 11 (LP) - MUSIC DE WOLFE
DENSITY 21,5 POUR FLUTE
ENSEMBLE "DIE REIHE" - VARESE: IONISATION - OCTANDRE - HYPERPRISM - INTEGRALES - OFFRANDES - DENSITY (LP) - CANDIDE/VOX MUSICALIS
VOCALISE
TZVI AVNI featuring PNINA AVNI, soprano - ELECTRONIC MUSIC (LP) - TURNABOUT
TENEMENT SYMPHONY
MANTOVANI & HIS ORCHESTRA - MONTOVANI / MANHATTAN (LP) - LONDON
PRELUDE NO.12
ILHAN MIMAROGLU featuring GUNGOR BOZKURT, speaker - FACE THE WINDMILLS, TURN LEFT (LP) - FINNADAR
THE PRETTY KILLER
ELECTRIC RESCUE - SKATE BIRD EP (EP) - SKRYPTOM -
BOWERY BUM
ILHAN MIMAROGLU - FACE THE WINDMILLS, TURNLEFT (LP) - FINNADAR
HARMONICAL ARTICULATOR
GIAMPIERO BONESCHI - A NEW SENSATION IN SOUND BY GIAMPIERO BONESCHI (THEMATICS, RHYTHMS AND ABSTRACTISMS) VOLUME 7 (LP) - CAM
TIME SHIFT
2DROPS - 12" - VERTIKAL
EULB
EULB - ADDICT 003 (LP) - ADDICT RECORDINGS B4
POLISH WEDDING MUSIC
PHILLIP WERREN - ELECTRONIC MUSIC (4LP BOX SET)

PHASES 2
PHILLIP WERREN - ELECTRONIC MUSIC (4LP BOX SET)

UNEXPECTED ERROR
2DROPS - PUSH THE BEAT (2LP) - VERTIKAL

BE SURE TO WEAR BAGGY PANTS AND A VISOR
DOORMOUSE - ADDICT 004 (LP) - ADDICT RECORDINGS
JUSTIN HAS A BIEBER (VOLUME 1)
2DROPS - 12" - VERTIKAL

DIRTY TALK (just the laughter intro)
KLEIN & MBO - DE-JA-VU (LP) - PHOENIX
DREHFEHLER
EXTRAWELT - youtube
(live recording)
("Recorded by person or persons unknown during thee revolutionary mass suicide at Jonestown, Guyana on November 17 & 18, 1978 of members of thee Peoples Temple of thee Disciples of Christ.") - REV.JIM JONES - THEE LAST SUPPER (LP) - TEMPLE
CHEYENNE
SPEKTRE - 12" - BLU FIN - 6.09
Track Six - Our opening scene finds No. 250 on a crisp fall day busily making up her train in East Hattiesburg Yard before departing for Beaumont
(various) - STEAM RAILROADING UNDER THUNDERING SKIES (LP) - MOBILE FIDELITY
BUTTERFLY EFFECT
UTO KAREM - youtube
LIKE THIS (UMBERTO DIROMA REMIX)
BETO LIMA - youtube
VORTEX
PHILLIP WERREN - ELECTRONIC MUSIC (4LP BOX SET)

MINIMAL DEATH
BILL MARCO - youtube
PHASES I
PHILLIP WERREN - ELECTRONIC MUSIC (4LP BOX SET)