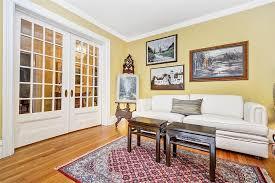 The Groove
Saturday June 16th, 2018 with Elorious Cain
24ever
MY EYES ADORED YOU
FRANKIE VALLI - CLOSEUP (LP) - PRIVATE STOCK
BEST THING THAT EVER HAPPENED TO ME
GLADYS KNIGHT & THE PIPS - IMAGINATION (LP) - BUDDAH
I JUST WANT TO BE YOUR EYERYTHING
ANDY GIBB - 7" - RSO
NICE & SLOW
JESSE GREEN - 7" - SCEPTER
YOU SEXY THING
HOT CHOCOLATE - 7" - BIG TREE
CASANOVA BROWN
GLORIA GAYNOR - EXPERIENCE (LP) - MGM
(IF YOU WANT IT) DO IT YOURSELF
GLORIA GAYNOR - EXPERIENCE (LP) - MGM
SOUL SISTER
RONNIE JONES - 12" - LONDON
LET THE MUSIC PLAY
BARRY WHITE - LET THE MUSIC PLAY (LP) - 20TH CENTURY
BABY, WE BETTER TRY TO GET IT TOGETHER
BARRY WHITE - GREATEST HITS VOLUME TWO (LP) - 2OTH CENTURY
LOVE IS THE MESSAGE (RUUD'S EXTENDED KRIVIT & MOULTON EDIT)
M.F.S.B. & THE THREE DEGREES - .
NICE 'N' NAASTY
THE SALSOUL ORCHESTRA - NICE 'N' NAASTY (LP) - SALSOUL
DON'T LEAVE ME THIS WAY
THELMA HOUSTON - ANY WAY YOU LIKE IT (LP) - MOTOWN
OU SONT LES FEMMES
PATRICK JUVET - 7" - BARCLAY
THE GROOVE MACHINE/THE BOOGIE TRAIN (IDJUT BOYS RE-EDIT)
BOHANNON - DJ-KICKS (2LP) - STUDIO K7!
DANCIN' THE NIGHT AWAY
VOGGUE - 12" - CELSIUS

BACK TO CHAMPS ELYSEES
CERRONE - CERRONE IX (2LP) - MALLIGATOR
LOVE TRIAL
KELLY MARIE - 12" - UNIDISC
LAST NIGHT A D.J. SAVED MY LIFE
INDEEP - 7" - SOUND OF NEW YORK
GLAMOUR GIRL
LOUIE AUSTEN - IGUANA (CD) - KLEIN
SOLID
ASHFORD & SIMPSON - 12" - OLD GOLD
AS ALWAYS (LOVIN' HOUSE MIX)
FARLEY "JACKMASTER FUNK"* Presents RICKY DILLARD - 12" test pressing - TRAX
DAYS WITHOUT YOU (CRUSSEN REMIX)
SATORI - EP. - UNDERYOURSKIN