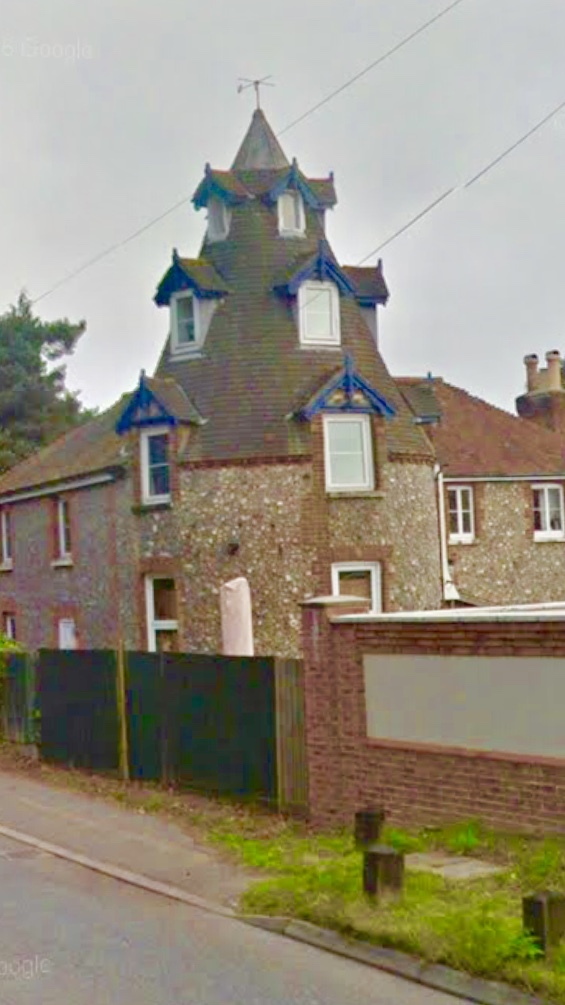 The Groove
Saturday March 17th, 2018 with TEKNOBRAT
Three True Heroes & Pioneers Of Electronic Music - A Sonic Journey & Exploration Of The Minds And Sounds Of -DAPHNE ORAM - HUGH LE CAINE - DELIA DERBYSHIRE
DAPHNE ORAM (31 December 1925 – 5 January 2003) was a British composer and electronic musician. Oram was one of the first British composers to produce electronic sound and was a pioneer of "musique concrete. She was the creator of the Oramics technique for creating electronic sounds, co-founder of the BBC Radiophonic Workshop, and a central figure in the evolution of electronic music. Besides being a musical innovator, she was the first woman to direct an electronic music studio, the first woman to set up a personal electronic music studio and the first woman to design and construct an electronic musical instrument. HUGH LE CAINE (May 27, 1914 – July 3, 1977) was a Canadian physicist, composer, and instrument builder. Le Caine was brought up in Port Arthur (now Thunder Bay) in northwestern Ontario. At a young age, he began making musical instruments. In youth, he started imagining "beautiful sounds". He attended high school in Port Arthur at Port Arthur Collegiate Institute (P.A.C.I.). After completing his master of science degree from Queen's University in 1939, Le Caine was awarded a National Research Council of Canada (NRC) fellowship to continue his work on atomic physics measuring devices at Queen's. He worked with the NRC in Ottawa from 1940 to 1974. During World War II, he assisted in the development of the first radar systems. On an NRC grant he studied nuclear physics from 1948 to 1952 in England. Le Caine wanted to devise new ways to produce those "beautiful sounds", so he established his own electronic music studio where he began to build new electronic instruments after World War II. At home, he pursued a lifelong interest in electronic music and sound generation. In 1937, Le Caine designed an electronic free reed organ, and in the mid-1940s, he built the Electronic Sackbut, now recognised to be one of the first synthesizers. After the success of public demonstrations of his instruments, he was permitted to move his musical activities to the NRC and to work on them full-time in 1954, where he gained funding in order to open ELMUS, the Canadian Electronic Music Laboratory. Over the next twenty years, he built over twenty-two different new instruments and helped Canadian universities establish their own studios in the new electronic music medium. DELIA ANN DERBYSHIRE (5 May 1937 – 3 July 2001) was an English musician and composer of electronic music. She is best known for her pioneering work with the BBC Radiophonic Workshop during the 1960s, particularly her popular electronic arrangement of the theme music to the British science-fiction television series Doctor Who. She has been referred to as "the unsung heroine of British electronic music. ---------------------------------------------------------------------------------------------------------------------------------------------------------------------------------------- Electronic music is music that employs electronic musical instruments, digital instruments and circuitry-based music technology. In general, a distinction can be made between sound produced using electromechanical means (electroacoustic music), and that produced using electronics only.[1] Electromechanical instruments include mechanical elements, such as strings, hammers, and so on, and electric elements, such as magnetic pickups, power amplifiers and loudspeakers. Examples of electromechanical sound producing devices include the telharmonium, Hammond organ, and the electric guitar, which are typically made loud enough for performers and audiences to hear with an instrument amplifier and speaker cabinet. Pure electronic instruments do not have vibrating strings, hammers, or other sound-producing mechanisms. Devices such as the theremin, synthesizer, and computer can produce electronic sounds. -------------------------------------------------------------------------------------------------------------------------------------------------------------------------------------- Musique concrète (French pronunciation: ​[myzik kɔ̃.kʁɛt], meaning "concrete music")[nb 1] is a form of musique expérimentale (experimental music (Palombini 1998, 542)[not in citation given]) that exploits acousmatic listening, meaning sound identities can often be intentionally obscured or appear unconnected to their source cause. It can feature sounds derived from recordings of musical instruments, the human voice, and the natural environment as well as those created using synthesizers and computer-based digital signal processing. Compositions in this idiom are not restricted to the normal musical rules of melody, harmony, rhythm, metre, and so on. Originally contrasted with "pure" elektronische Musik (based solely on the production and manipulation of electronically produced sounds rather than recorded sounds), the theoretical basis of musique concrète as a compositional practice was developed by Pierre Schaeffer, beginning in the early 1940s. From the late 1960s onward, and particularly in France, the term acousmatic music (musique acousmatique) started to be used in reference to fixed media compositions that utilized both musique concrète based techniques and live sound spatialisation.
1965 BBC report on DAPHNE ORAM
DAPHNE ORAM - BBC Television Archives - BBC Television
Rotolock
DAPHNE ORAM - Oramics LP - Young Americans
Bird Of Parallax
DAPHNE ORAM - Oramics LP - Young Americans
Tumblewash
DAPHNE ORAM - Oramics LP - Young Americans
Lego Builds It
DAPHNE ORAM - Oramics LP - Young Americans
Episode Metallic
DAPHNE ORAM - Oramics LP - Young Americans
Pompie Ballet
DAPHNE ORAM - Oramics LP - Young Americans
Pulse Persephone
DAPHNE ORAM - Oramics LP - Young Americans
The 1948 Sackbut
HUGH LE CAINE - Pioneer In Electronic Music Instrument Design: Compositions And Demonstrations 1948-1972 LP - JWD Music

The Touch Sensitive Organ
HUGH LE CAINE - Pioneer In Electronic Music Instrument Design: Compositions And Demonstrations 1948-1972 LP - JWD Music

Dripsody
HUGH LE CAINE - Pioneer In Electronic Music Instrument Design: Compositions And Demonstrations 1948-1972 LP - JWD Music

Ninety-Nine Generators
HUGH LE CAINE - Pioneer In Electronic Music Instrument Design: Compositions And Demonstrations 1948-1972 LP - JWD Music

This Thing Called Key
HUGH LE CAINE - Pioneer In Electronic Music Instrument Design: Compositions And Demonstrations 1948-1972 LP - JWD Music

Arcane Presents Lulu
HUGH LE CAINE - Pioneer In Electronic Music Instrument Design: Compositions And Demonstrations 1948-1972 LP - JWD Music

Invocation
HUGH LE CAINE - Pioneer In Electronic Music Instrument Design: Compositions And Demonstrations 1948-1972 LP - JWD Music

Study No. 1 For Player Piano And Tape
HUGH LE CAINE - Pioneer In Electronic Music Instrument Design: Compositions And Demonstrations 1948-1972 LP - JWD Music

The Burning Deck
HUGH LE CAINE - Pioneer In Electronic Music Instrument Design: Compositions And Demonstrations 1948-1972 LP - JWD Music

A Noisome Pestilence
HUGH LE CAINE - Pioneer In Electronic Music Instrument Design: Compositions And Demonstrations 1948-1972 LP - JWD Music

Textures
HUGH LE CAINE - Pioneer In Electronic Music Instrument Design: Compositions And Demonstrations 1948-1972 LP - JWD Music

Nocturne
HUGH LE CAINE - Pioneer In Electronic Music Instrument Design: Compositions And Demonstrations 1948-1972 LP - JWD Music

Music For Expo
HUGH LE CAINE - Pioneer In Electronic Music Instrument Design: Compositions And Demonstrations 1948-1972 LP - JWD Music

Mobile
HUGH LE CAINE - Pioneer In Electronic Music Instrument Design: Compositions And Demonstrations 1948-1972 LP - JWD Music

Paulution
HUGH LE CAINE - Pioneer In Electronic Music Instrument Design: Compositions And Demonstrations 1948-1972 LP - JWD Music

Pot Au Feu
DELIA DERBYSHIRE - BBC Radiophonic Workshop ‎– BBC Radiophonic Music LP - BBC Records
All Tracks from Electrosonic LP
DON HARPER - LI DE LA RUSSE a.k.a DELIA DERBYSHIRE & NIKKI ST. GEORGE - Electrosonic LP - Glo-Spot
Dr. Who (Original Soundtrack)
BBC RADIOPHONIC WORKSHOP - Dr. Who / This Can't: 7" Single - Decca
Dr. Who (Stereo Version Of BBC TV Theme Music)
BBC RADIOPHONIC WORKSHOP - Dr. Who: 7" Single - BBC Records And Tapes
Dr. Who
PETER HOWELL - Doctor Who, Theme From The BBC TV Series: 7" Single - BBC Records And Tapes
The Doctor Who Themes: 50th Anniversary
MURRAY GOLD & BEN FOSTER - The Doctor Who Themes: 50th Anniversary Edition CD - BBC Television