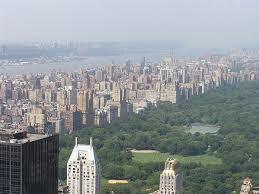 The Groove
Saturday October 14th, 2017 with Elorious Cain
classic excessive beats from an excessive city
COLETTE LUMIERE, COLETTE or COLETTE JUSTINE of JUSTINE AND THE VICTORIAN PUNKS went to Graz, Austria and Cologne, Germany in 1979 to promote her disco record "BEAUTIFUL DREAMER" with the b side "STILL YOU": a sultry cover of the late LUCIO BATTISTI's unforgettable classic "ANCORA TU". That promotion included the now legendary "window installation" for the in Graz K & O department store also she describes on the cover about "STILL YOU": "... I used it for the name of a room installation I did in Cologne in 1977, in which I lived in a space as part of my performance for six days with all my materials, clothes, personal objects, etc. while 'Ancora Tu' played on and on... Peter Gordon who composed this new arrangement, in which I am singing happened to be in Cologne also performing at the same time.. although we had then, never met. At the recording studio we had a natural dialogue about the meaning of the song and the piece, and kept it as part of the record.. I then used it in the exhibition "MASCULIN-FEMININ", in Graz (Trigon 79/Neue Gallery) as the theme song in my installation. For my piece. I, as Justine decorated the beautiful mirror room of the gallery (chosen for me by Klause Honeff) with Pink and Blue Austrian Shades and for my opening performance called the Piece "JUSTINE OPENS HER DISCO-PUNK-CHURCH-CLUB" and slept as part of the wall for 3 hrs. with "STILL YOU" playing..." One might find it odd that we introduce our show about the NEW YORK UNDERGROUND with such fuss about activity in Europe, yet PETER GORDON is the major force behind the influential LOVE OF LIFE ORCHESTRA. That group provided the music for the JUSTINE AND THE VICTORIAN PUNKS record. They were one of New York City's most amazing underground sources of disco in the late 1970's and early 1980's; pioneers in a certain place in New York disco that gave us other incredible artists like MATERIAL with BILL LASWELL, ARTHUR RUSSELL, KONK and SUBLEVEL; also featured on the show:
COLETTE LUMIERE remains an active New York multimedia artist today. More information can be found at her website:
http://www.collectcolette.com/46-47-THE_COLETTE_IS_DEAD_CO..html
STILL YOU
JUSTINE AND THE VICTORIAN PUNKS - 12" - COLETTE IS DEAD CO. LTD.
BEGINNING OF THE HEARTBREAK
LOVE OF LIFE ORCHESTRA - EXTENDED NICETIES (EP) - INFIDELITY
DON'T DON'T
LOVE OF LIFE ORCHESTRA - EXTENDED NICETIES (EP) - INFIDELITY
BEAUTIFUL DREAMER
JUSTINE AND THE VICTORIAN PUNKS - 12" - COLETTE IS DEAD CO. LTD.
EXTENDED NICETIES
LOVE OF LIFE ORCHESTRA - EXTENDED NICETIES (EP) - INFIDELITY
CRY LIKE A BABY, SING LIKE A DOG
LOVE OF LIFE ORCHESTRA - GENEVA (LP) - INFIDELITY
MASTER CYLINDER'S JAM (NEW YORK CITY CLUB MIX)
KONK - 12" - INTERFERENCE
KONK PARTY (BUTCHIE MIX)
KONK - JAMS (LP) - DOG BROTHERS
YOUR LIFE (DUB)
KONK - 12" - SLEEPING BAG
LET'S GO SWIMMING (COASTAL DUB)
ARTHUR RUSSELL - 12" - ROUGH TRADE
SCHOOLBELL/TREEHOUSE (WALTER GIBBONS MIX)
INDIAN OCEAN - THE WORLD OF ARTHUR RUSSELL (3LP) - SOUL JAZZ
TREEHOUSE
ARTHUR RUSSELL - THE WORLD OF ARTHUR RUSSELL (3LP) - SOUL JAZZ
ACID JAM
KONK - JAMS (LP) - DOG BROTHERS
MEMORY SERVES
MATERIAL - MEMORY SERVES (LP) - CELLULOID
IN THE CORNBELT (LARRY LEVAN MIX)
DINOSAUR L - THE WORLD OF ARTHUR RUSSELL (3LP) - SOUL JAZZ
GO BANG (FRANCOIS KEVORKIAN MIX)
DINOSAUR L - THE WORLD OF ARTHUR RUSSELL (3LP) - SOUL JAZZ
POP YOUR FUNK
LOOSE JOINTS - THE WORLD OF ARTHUR RUSSELL (3LP) - SOUL JAZZ
MACHINE
KONK - JAMS (LP) - DOG BROTHERS
Two experiments in the power of bass:
CIQURI
MATERIAL - 12" - RED
REDUCTION
MATERIAL - 12" - BASE
DON'T BLAME ME (ORIGINAL DEMO MIX)
SUBLEVEL - 12" - PROFILE