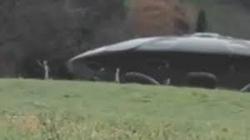 The Groove
Saturday May 7th, 2016 with ELORIOUS CAIN
DON'T LET IT TEAR YOU APART INSIDE! ....
You've been holding it all inside now for years! You don't dare tell anybody because you have a job that you could end up loosing and a family to support. All the same you can't get those images out of your mind. Don't let it tear you apart inside! It is all very true. At least you know the truth. You know exactly who is hiding things. It disappoints you profoundly. You've had a terrible feeling overwhelming you for years that everything is at risk. You just desperately want to stop dreaming about it. You need the flashbacks to disappear. You can't take it anymore!
ALIEN ATTACK PLANNED AS DESCRIBED BY THE DISCLOSURE PROJECT (portion)
CAROL ROSIN - youtube
SUPER MEGA DEATH RAY (DRUMSTEP MIX)
FIGURE - youtube
MANTRA (PRAYING MANTRA MIX)
MATERIAL - 12" - AXIOM
CAUSTIC VIBRATIONS
STAFF-E - youtube
TORTURE AND TERROR
FIGURE & MIDNIGHT TYRANNOSAURUS - youtube
AORTA (POINT BLANK REMIX)
SEM THOMASSON - BASS GENERATION (2CD) - BASS TANK
REFUSE
GRIMELOCK & DUSK CREATOR - BASS GENERATION (2CD) - BASS TANK
STABS
XKORE - BASS GENERATION (2CD) - BASS TANK
TECH WOBBLER
BENGA - DIARY OF AN AFRO WARRIOR (3LP) - TEMPA
Big BOSS (JOSH MILLER MOOMBAHCORE EDIT)
DOCTOR P - youtube
SPACE BROTHERS
OMG - youtube
INTERNET FRIENDS (WIRI MOOMBAHTON REMIX)
KNIFE PARTY - youtube
JELLO (NOTIXX REMIX)
FAR EAST MOVEMENT - youtube
FIRST OF THE YEAR (SKRUBZ MOOMBAHCORE REMIX)
SCRILLEX - youtube
DISCO MUSIC
BROWN AND GAMMON - BASS GENERATION (2CD) - BASS TANK
BOY OH BOY
DIPLO & GTA - RANDOMWHITEDUDEBEEVERYWHERE (LP) - MAD DECENT
STILL CALIFORNIA (WICK - IT MOOMBAHTON REMIX)
DR. DRE - youtube
MUST BE THE FEELING (DELTA HEAVY REMIX)
NERO - youtube
DA WORM
BRO SAFARI - youtube
SLAUGHTERHOUSE
KILLSONIK - BASS GENERATION (2CD) - BASS TANK
JACUZZI JAM
SYNDAESIA - BASS GENERATION (2CD) - BASS TANK
SNAKE JUICE
NADASTROM AND GENT & JAWNS - BASS GENERATION (2CD) - BASS TANK
ESTE (REMIX)
ESCUCHEN - youtube
MORE (TOCADISCO REMIX)
JUNKIE XL featuring LAUREN ROCKET - youtube
RAZORS EDGE
CARBON AIRWAYS - youtube
RAVE OF THE DEAD (PREEMPTIVE STRIKE 0.1 MIX)
ZOMBIE GIRL - youtube
FREAKED !!! [DN9 REMIX]
STECHX & SKRIDOWLOOPS - youtube
SPACE 21
BROWNZ - BASS GENERATION (2CD) - BASS TANK
QUESTION
BISWEED (with AX FAREL) - TSAR BOMBA (EP) - LOST PARADISE
FROSTBITE (WONKAP REMIX)
NERVA & MATHICO - BASS GENERATION (2CD) - BASS TANK
IN THE PLACE
LAXX - BASS GENERATION (2CD) - BASS TANK
JONA'S DUB
DUSK CREATOR - BASS GENERATION (2CD) - BASS TANK
VAULT 21
QO - youtube
DANGER NATION
THE SECT & COOH - youtube
GHOSTS
NOEL - youtube
YIELD
FOURWARD - 12" - DSCI4
TUNNEL 110
BILL LASWELL vs. SUBMERGED - BRUTAL CALLING (LP) - KARLRECORDS
LOST CAUSE
NOISA - youtube
STOMP (SPOR REMIX)
THE QEMISTS - youtube
DECAPITATION STRIKE
BILL LASWELL vs. SUBMERGED - BRUTAL CALLING (LP) - KARLRECORDS
DOWN THE RABBIT HOLE
AYRON - youtube
LOCKDOWN ON BRIDGES AND TUNNELS
BILL LASWELL vs. SUBMERGED - BRUTAL CALLING (LP) - KARLRECORDS
BLOOD
LYCAN - youtube
SUPERNOVA
SPOR - youtube