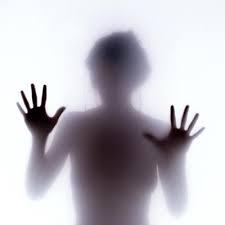 The Groove
Saturday April 16th, 2016 with Elorious Cain
Undeniables
You attempt living each day of your life trying to pretend that it doesn't exist. Time after time your skin and your heart brings it all to the surface at the most inopportune situations. You've become so effective in denying it, even to the point of laughing at it and ridiculing it in the company of your friends. They know what you're doing. They obviously go along. You catch yourself thinking about it when you're doing the most mundane tasks. Too often you find yourself perplexed and troubled. It isn't supposed to happen this way. Why doesn't it all get forgotten? The more you try to put it to rest in your mind, the harder that gnawing feeling comes back. Sometimes you go somewhere where you can be all alone and you yell and scream at yourself, hoping that you can push it out of your mind once and for all. It never seems to work. It actually makes you obsess over it even more! It's better to try and understand it all. You really know that deep inside. That doesn't mean anything is going to change the situation.
ARGUMENT IN J TRAIN
(various) - youtube
THE FIRST TIME I EVER SAW YOUR FACE
JIMMY CASTOR BUNCH - PHASE TWO (LP) - RCA VICTOR
CLONED AGAIN
COLDCUT - 10" - NINJA TUNE
ONE DAY I'LL FLY AWAY
RANDY CRAWFORD - 12" - WARNER BROS.
GRATITUDE
TEEBS - youtube
AUTUMN LEAVES (ACCAPELLA)
COLDCUT - PHILOSOPHY (2LP) - NINJA TUNE
SANG-LEIN
DJ CAM - UNDERGROUND VIBES (2LP) - COLUMBIA
SONG TO THE SIREN
THIS MORTAL COIL - THIS MORTAL COIL (EP) - 4AD
POWERSPOT
BEDOUIN ASCENT - CHILL OUT OR DIE 3 LIMITED EDITION 7" - RISING HIGH
JUST US
SHLOHMO - BAD VIBES (2LP) - FRIENDS OF FRIENDS
TRACY (KID LOCO'S PLAYING WITH THE YOUNG TEAM REMIX)
MOGWAI - youtube
THE EVE OF THE WAR (VOCAL INTRO)
RICHARD BURTON - JEFF WAYNE'S MUSIC VERSION OF THE WAR OF THE WORLDS (2LP) - COLUMBIA
DECREASING DAYLIGHT
ARTS THE BEATDOCTOR - TRANSITIONS (2LP) - UNEXPECTED
WFMU STREAM TEST
SCHNEIDER TM - 12" - BUREAU B
SUDAKAIZBEAUTIFUL
DJ RAFF - youtube
BULBBS 01
LLOOP - BULBBS (2LP) - THEAGRICULTURE
SOUNDCHECK
SUB DUB - 12" - THEAGRICULTURE
CONCEPTO MIXTAPE
DJ RAFF - youtube
YOU'RE MY.. (RISKOTHEQUE REMIX)
VON D & MR. LAGER featuring PHEPHE - 12" - BOKA
FAST AND LOUD
STEPHANE POMPOUGNAC - LIVING ON THE EDGE (CD) - WAGRAM MUSIC
CHOCOLATE
WICKED LESTOR & DOS AMIGOS - THE AMIGOS (EP) - JALAPENO .
ESSARAI
CANTOMA - CANTOMA (2LP) - MUSIC FOR DREAMS
WHERE DO I BEGIN (AWAY TEAM MIX)
SHIRLEY BASSEY - 12" - EMI
AWAKENING OF A WOMAN (BURNOUT)
THE CINEMATIC ORCHESTRA - MAN WITH A MOVIE CAMERA (2LP) - NINJA TUNE
MELLOW DRAMA
ARTS THE BEATDOCTOR - youtube
CONFESSIONS (PAROV STELAR MIX)
KID LOCO - youtube
SOUND SYSTEM CHILDREN
DJ CAM - SUBSTANCES (2LP) - COLUMBIA
NO G.D.M.
ANNA CLEMENTI & ALIEN ALIEN - youtube
THE DRUG
ROYKSOPP - youtube
WISH YOU WERE HERE
BLISS - AFTERLIFE (CD) - MUSIC FOR DREAMS
1940 FKA TWIGS x SZA TYPE BEAT
BLACK NIETZHCHE - youtube
SONG TO THE SIREN
THIS MORTAL COIL - THIS MORTAL COIL (EP) - 4AD
PLACES
SHLOHMO - BAD VIBES (2LP) - FRIENDS OF FRIENDS
OUT OF NOWHERE
HIDDEN ORCHESTRA - NIGHT WALKS (2LP) - DENOVALI
NOT TOMORROW OR NEVER
BILL LASWELL vs. SUBMERGED - BRUTAL CALLING (LP) - KARLRECORDS
LIQUID INSECTS
AMORPHOUS ANDROGYNOUS - 12" - ASTRALWERKS
RUSTY BREAK
BOXCUTTER - GLYPHIC (2LP) - PLANET MU
WHEN I LOOK AT YOU
EMALKAY - ECLIPSE (3LP) - DUB POLICE
CANNONBALL
NOISA & PHACE - youtube
MUSIC CLUB
CHASE & STATUS - MORE THAN ALOT (2LP) - RAM
STIGMA
NOISA - youtube
IS IT WORTH IT
CHASE & STATUS - MORE THAN ALOT (2LP) - RAM
VOLUME 1 (LOGISTICS REMIX)
DANNY BREAKS - youtube
AZTEC
SPOR - 12" - SHOGUN AUDIO
SHOCK OUT
DANNY BYRD - 12" - HOSPITAL
BLOODRAIN
SPECTRASOUL - 12" - WESTBAY INTERNATIONAL
NO MATTER WHAT
MISTABISHI - DROP (CD) - HOSPITAL
JUNGLE STEP
BREAK - youtube
LITTLE GREEN MEN
CYANTIFIC - 12" - HOSPITAL
METAPYZIKZ
Q PROJECT - youtube
WHY WOULD YOU
ZERO T - youtube
SYNTH GEEK
RANDOMER - youtube
KRUSTY BASS RINSER
LOGISTICS - youtube
PRELUDE
PENDULUM - youtube
SYSTEM
NU:TONE - BACK OF BEYOND (CD) - HOSPITAL
SPECIAL PLACE
SUB FOCUS - youtube
STRAIGHT TO...NUMBER ONE (DREAMCATCHER'S REMIX)
TOUCH & GO - youtube
AUTUMN LEAVES
COLDCUT - PHILOSOPHY (2LP) - NINJA TUNE