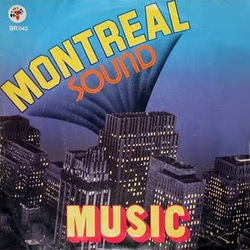 The Groove
Saturday October 10th, 2015 with ELORIOUS CAIN
MONTREAL SOUND 'odds 'n ends'
A distinctive and energetic genre emerged out of Montreal in the late 1970's that would be named and celebrated as "the MONTREAL SOUND" around the world. Even in the early 1980's when various markets had dismissed DISCO as unpopular and passé, the MONTREAL SOUND was roaring away with a multitude of lively artists producing amazing hits and discotheque standards. Their influence being felt on other emerging genres.
GREEN CREATURE
HERMAN'S ROCKET - SPACE WOMAN (LP) - MUCHO GUSTO

DO IT AGAIN
THE MONTREAL SYNTHESIZER ORCHESTRA - 12" - GATSBY

CHECKING
GUY LAFLEUR - LAFLEUR! (LP) - UNISON/SPORTS

SHAKING (INSTRUMENTAL)
MIMI - 12" - CELSIUS

SUPER D.J. (M. CADOCH REMIX)
LE SHOW - 12" - SKY

SEX APPEAL (HOME RUN MIX)
SOPHIE ST. LAURENT - 12" - SAVOIR FAIRE

LIGHTNING STRIKES
CARTER CORNELIUS - 12" - CELSIUS

MAGIC FLY II
KEBEKELEKTRIK - 12" - LES DISQUES DIRECTION

PISTOLERO
BOMBERS 2 - BOMBERS 2 (LP) - WEST END

YOU REALLY GOT ME
ECLIPSE - NIGHT AND DAY (LP) - LES DISQUES DIRECTION
JERKY RYTHM
EROTIC DRUM BAND - ACTION '78 (LP) - UNIDISC

THE BREAK
KAT MANDU - 12" - UNIDISC

HOT WAX
MOTHER F - XXIV MINUS {1} (2LP) - MATRA

AGENT 406
MOTHER F - XXIV MINUS {1} (2LP) - MATRA

(EVERYBODY) GET DANCIN'
BOMBERS 2 - BOMBERS 2 (LP) - WEST END

PLUG ME TO DEATH
EROTIC DRUM BAND - ACTION '78 (LP) - UNIDISC

THE BREAK (REMIX)
KAT MANDU - 12" - UNIDISC

LOVE DISCO STYLE
EROTIC DRUM BAND - ACTION '78 (LP) - UNIDISC

IF YOU WANT IT YOU CAN HAVE IT
J.C. CHARLES - 12" - J.C. PRODUCTIONS

ACTION '78
EROTIC DRUM BAND - ACTION '78 (LP) - UNIDISC

EVERYBODY GET DANCIN'
EROTIC DRUM BAND - TOUCH ME WHERE IT'S HOT (LP) - PRISM

HIT'N RUN LOVER
MOTHER F - XXIV MINUS {1} (2LP) - MATRA

A BRAND NEW DAY
LIME - 12" - KARISMA

SPACE AND TIME
GERALDINE CORDEAU - SPACE AND TIME (LP) - MATRA

DANCIN' THE NIGHT AWAY
VOGGUE - 12" - CELSIUS