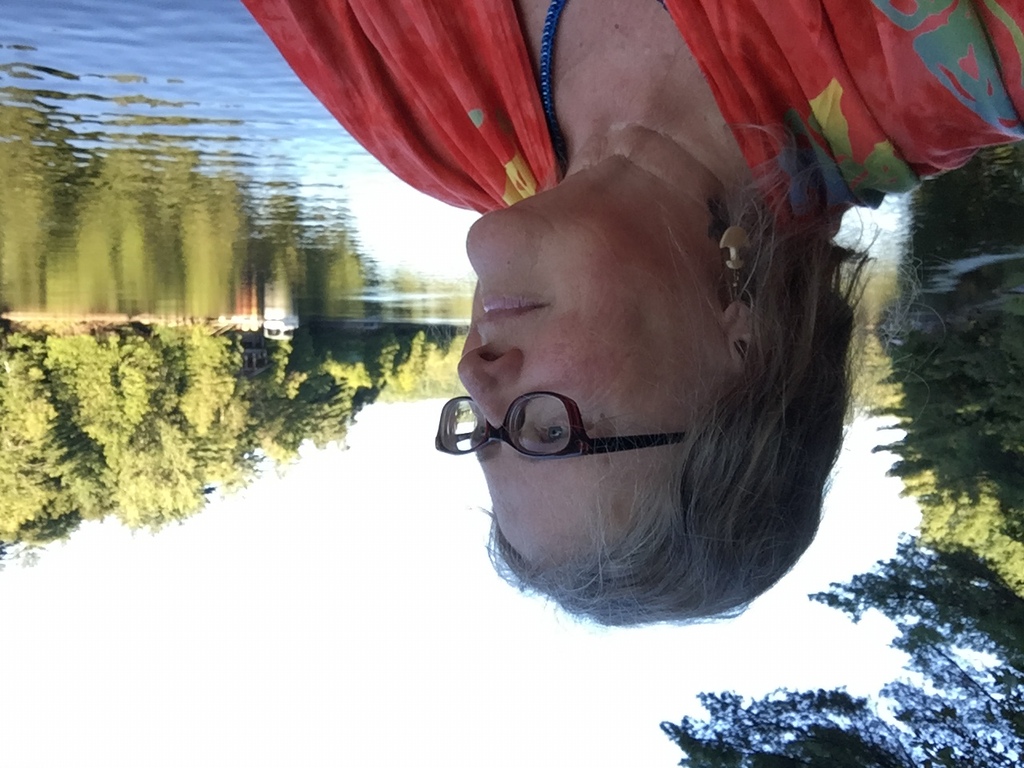 Canadian Spaces
Saturday May 20th, 2023 with Teresa Bandrowska
Good Canadian Folk
Enjoy a variety of Canadian folk music
Don Quixote
Gordon Lightfoot - Gord's Gold - Warner Bros.

On A Roll
Bruce Cockburn - O Sun O Moon - True North Records


Boots of Leather
Blackie & The Rodeo Kings - Kings of Love - True North Records

Deliver Me
Ray Montford (and Lynn Moffatt) - Share My Sky

My Cat Left
Night Sun - Home

La Bateliere
Genticorum - Au Coeur De L'Aube


Belle Embarquez
La Volee D'Castors - Par Monts et Par Vaux - Les Productions de la Dam

Rod's Favourite Reel
Calvin Vollrath - Metis Style Fiddle

Strathcona Hotel War Re-enactment
Ben Spencer's Funeral - Saboteurs

Someplace New
Ellie Avishai - Everything I Wanted - Windward Music

Angels Sail Away
Alise Marlane - Stillness Hold On

Nameless Wonder
Natalie Edelson - Mayfly Days

Helplessly Hoping
Stephen Stills - Just Roll Tape - Gold Hill Music
Click Click
Danny Michel - Matadora - Six Shooter Records

Marmora Pig
Washboard Hank and the Country Squires - Hoorah For Washboard Hank

Big Bright White Ice Cream Truck
Petunia - The Ugliest, Bitterest, Coldest, Dreary Place I've Ever Seen

Interview with CA and Sonny; debut of new release" The CA and Sonny Show Vol.2" at Irene"s tonight, 9 pm, with Ryan McNally and other special guests.
She Ain't Rose
CA and Sonny - The CA and Sonny Show Vol.2


The Bytown Blues
CA and Sonny - The CA and Sonny Show Vol.2


Interview with Pat Moore and Jody Benjamin. Pat Moore and the Vinyl Frontier, with Ball and Chain and the Wreckers, will play at The Rideau Curling Club , 715 Cooper St. on Thursday May 25, 7:30 pm.Tickets:25$, email Pat: patmoormusic@gmail.com. or at the door. Dance The Night Away (or just listen)!
How Long
Pat Moore and the Vinyl Frontier - Take it to Heart

My Time Is Gonna Come
Ball and Chain and the Wreckers - Satisfied


Interview with Christophe Elie and Paul Kent, co-hosts of :CELEBRATING THE MUSICAL LIFE OF HOWIE HOOPER. (A Musical Memorial For Howie), Friday June 2 2023, 7:30, Westboro Masonic Hall, 430 Churchill
Proceeds To- Ottawa Regional Cancer Foundation. Tickets-$15.00: Paul Kent 613-880-3665, digginriggs1960@icloud.com. Find music by Howie at: Ottawa's Howie Hooper on SoundCloud
Procrastination
Howie Hooper - The Art of Procrastination

Irish Mythen plays Red Bird Live: two shows on Thursday, June 1. A matinee at 1pm and evening show at 8.
Whitehorse plays the NAC June 3rd 7:30
Lynne Hansen plays red Bird Live May 26
Megan Jerome plays Red Bird Live June 2
Hope and Fortune
Irish Mythen (with Svavar Knutur) - Single

If The Loneliness Don't Kill Me
Whitehorse - I'm Not Crying, You're Crying - Six Shooter Records


Light In Me
Lynne Hanson - Light In Me


Freer
Megan Jerome - Together Ensemble

Sorrows of the Sailor
David Francey - Torn Screen Door