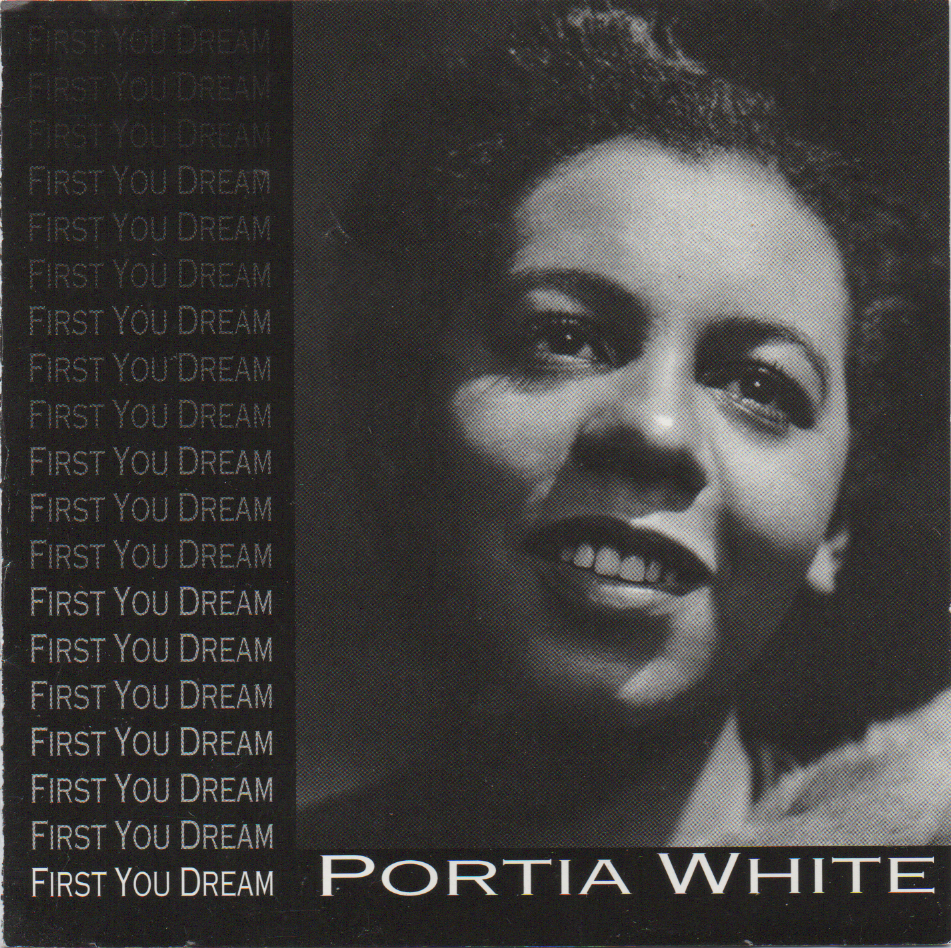 Canadian Spaces
Saturday February 19th, 2022 with Carolyn Sutherland and Chris White
Sheila White / Portia White
Carolyn Sutherland interviews Sheila White and Chris White about their aunt, internationally renowned contralto Portia White (1911-1968), website
www.portiawhite.ca
Hour 1: Carolyn shares 40 minutes of uninterrupted folk.
A Change Is Gonna Come
Black Alliance & Myles Castello - Black Alliance, Vol.1
Poison Arrow
Allison Russell - Outside Child

We'll Be Alright
Josh Sahunta - .

School Girl
Akeem Oh - .

Long Lonely Road
Valerie June - The Order of Time
Greenlight
Kellylee Evans - Greenlight

Copper John
Lilli Lewis - Americana
Until You
AHI - .

Y Sí Mañana (feat. Omara Portuondo)
Alex Cuba - Sublime

Wolves Don't Live by the Rules
Elisapie (feat. Joe Grass) - The Ballad of the Runaway Girl

Human Race
Julian Taylor - The Ridge

Biko
tbd - .
Biko
Peter Gabriel - .
1919
Dave Clarke - The Healing

Hour 2: Carolyn Sutherland interviews Sheila White and Chris White about their aunt, internationally renowned contralto Portia White (1911-1968).
The Lass With The Delicate Air (Moncton Auditorium – April 25, 1944)
Portia White - First You Dream

Cou-Cou (Town Hall, NYC – Dec. 5, 1945)
Portia White - First You Dream

O Wasn't That A Wide River? (Woodbine Heights Baptist Church – Toronto, 1966)
Portia White - unreleased recording

Think On Me (Town Hall, NYC – March 13, 1944)
Portia White - First You Dream

Robins and Roses
Chris White & The White Warblers - Inner Voice

Inner Voice
Chris White & The White Warblers - Inner Voice

Rise Up, Shepherd (Woodbine Heights Baptist Church – Toronto, 1966)
Portia White - unreleased recording