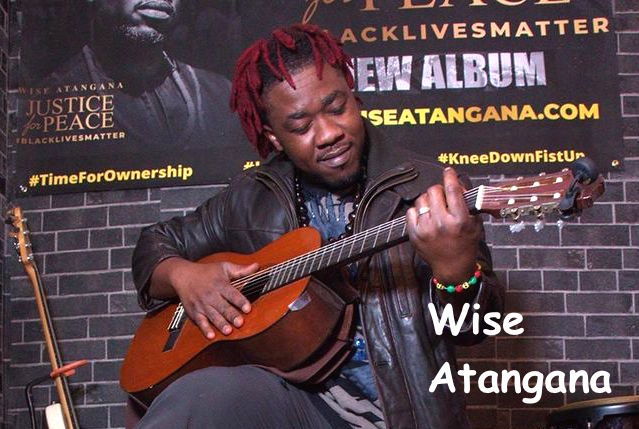 Canadian Spaces
Saturday October 2nd, 2021 with Mary Gick and Chris White
Wise Atangana
Mary Gick presents '40 minutes of interrupted folk', we play tracks associated with Canadian Spaces founder Chopper McKinnon, and Wise Atangana drops by to share some songs and some information about the Afro-Black Cultural Centre he founded and runs.
Mary Gick presents '40 minutes of interrupted folk' -- "A Zigue sandwich with a Fall theme".
Clarisse
Zigue - Musique du coeur

That's How the Summer Slips Away
Steel Rail - River Song

Urge For Going (Live at Canterbury House)
Joni Mitchell - Archives, Vol. 1: The Early Years (1963-1967)

Shine on Harvest Moon
Sarah Harmer and Jason Euringer - Songs for Clem

Old September
Jason Romero (Pharis & Jason) - A Wanderer I'll Stay

Autumn Leaves
Eva Cassidy - .
Fall Is Here
Sally Rogers - The Unclaimed Pint / In The Circle Of The Sun
Thanksgiving Eve
Garnet Rogers - .

Turning Towards the Morning
Short Sisters - A Planet Dancing Slow
Valse Lisan
Zigue - Musique du coeur

Songs associated with the late Chopper MCkinnon who founded Canadian Spaces in september, 1980.
Lace and Pretty Flowers
Sneezy Waters - You've Got Sawdust on the Floor of Your Heart

Just to Be with You
Stephen Fearing - Between Hurricanes

Ain't Life Sweet
Penny Lang - Ain't Life Sweet

The Bottomless Cup
Jennifer Noxon - Watch As You Walk

Four Letter Word (for Lonesome)
Laura Smith - B'tween the Earth and My Soul

Man of a Thousand Songs
Ron Hynes - Cryer's Paradise

The Last Minute Waltz/Midnight on the Water
Ian Robb - From Different Angels

She Walks on Water
John Allaire - Up Hill... Both Ways

Working Joe
Stan Rogers - Northwest Passage

Backwater Blues
Eve Goldberg - Ever Brightening Day

Interview with Wise Atangana, founder of the Afro-Black Cultural Centre.. His websites are wwwwiseatangana.bandcamp.com and https://afroblackmediacentre.square.site.
Ma Go
Wise Atangana - Determination

Persévère
Wise Atangana - Determination

Pascal Siakam
Wise Atangana - Determination