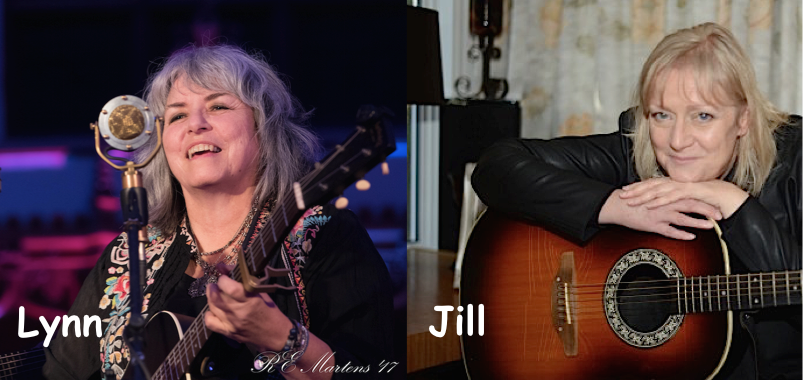 Canadian Spaces
Saturday August 7th, 2021 with Jill Jeffrey and Chris White
Lynn Miles
Jill Jeffrey drops by to co-host the show, share '40 minutes of uninterrupted folk', share some of her own songs and interview the one-and-only Lynn Miles!
Here is the contact information for the musicians featured in this episode:

Alan Sandeman – sandeman@rogers.com, www.proclivitymusic.com/index.html
Danny Anderson – dannyanderson@rogers.com
Don Bray – donbray@donbray.ca, www.donbray.ca
Fred Dell'Amico – freddydell13@gmail.com
Greg Kelly – grgr2swtr@yahoo.ca
Howie Hooper –¬ c/o Paul Kent digginriggs1960@icloud.com
Jack Pyl – jackpyl3@gmail.com, www.ontarioindependentmusicarchive.ca/en/artist/jack-pyl
Jill Jeffrey – Jill_Jeffrey@msn.com
Lynn Miles: www.lynnmilesmusic.ca
Mark Evenchick's – markse@live.ca, www.markevenchick.com
Missy Burgess – burgesm@algonquincollege.com, www.facebook.com/missy.burgess.94
Sjef Frenken – info@byte-town.ca, www.byte-town.ca
Stephen Hardy Palmer – stevepalmermusic@hotmail.com, www.spmusic.ca
'40 minutes of uninterrupted folk' courtesy of Jill Jeffrey
Poor Man Walking
Norman Doucette - Dangerous Ground

I Don't Get Out Much
Don Bray - I Bless The Wounds

Rolling Down To Memphis
Steve Palmer - From Here To Nashville

Line Upon A Page
Mark Evenchick - Incident at the Hang Dog Saloon

Pour Me A Song
Missy Burgess - Pour Me A Song

King of the Bongo
Jack Pyl - .

This Town
Alan Sandeman - Proclivity ¬

Do You Ever Wonder Why
Danny Anderson - .

Striking Matches
Howie Hooper - The Art of Procrastination

Rare as Gems
Sjef Frenken - The Songs of David Simmons and Sjef Frenken

I've Been Thinking
Don Bray - .

Always Hope
Greg Kelly - Ghosts

Interview with Jill Jeffrey
Best Mistake
Jill Jeffrey - .

Just Friends
Jill Jeffrey - .

Grateful
Fred Dell'Amico - Snappy Gal

Interview with Lynn Miles. Her website is www.lynnmilesmusic.ca
Nobody's Angel
Lynn Miles - Chalk This One Up To To The Moon

We'll Look For Stars
Lynn Miles - We'll Look For Stars

My Road
Lynn Miles - Road

You Don't Love Me Anymore
Lynn Miles - Slightly Haunted