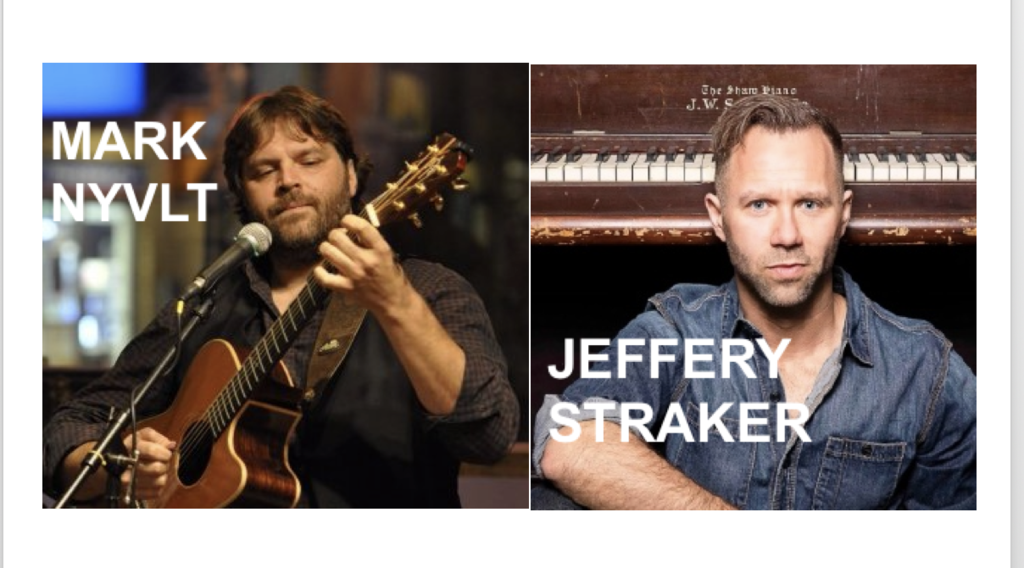 Canadian Spaces
Saturday October 10th, 2020 with Chris White
Jeffery Straker, Mark Nyvlt
Jeffery Straker and Mark Nyvlt share some thoughts and some songs on Canada's longest-running folk radio show.
She Could Have Loved Him
Jones & Leva - Journey Home
All These Days
Brian Foran - .

Skybound Station
David Wiffen - Coast to Coast Fever

Who Knew
Kalyna Rakel - Before + After You

Interview with Jeffery Straker, https://www.jeffstraker.com, https://jefferymichaelstraker.bandcamp.com
Morning Light
Jeffery Straker - Just Before Dawn


Light a Fire
Jeffery Straker - Live on Zoom

Walking Shoes
Jeffery Straker - Live on Zoom

Murray McLauchlan - Murray McLauchlan - Farmer's Song

Interview with Mark Nyvlt -- website http://www.marknyvlt.com. His new album is entitled "This 'n' That".
Flipside
Mark Nyvlt - This 'n' That


Liberty
Mark Nyvlt - This 'n' That
Dreams
Mark Nyvlt - This 'n' That


La vie en rose
Mark Nyvlt - This 'n' That


Russian Lullaby
Mark Nyvlt - This 'n' That