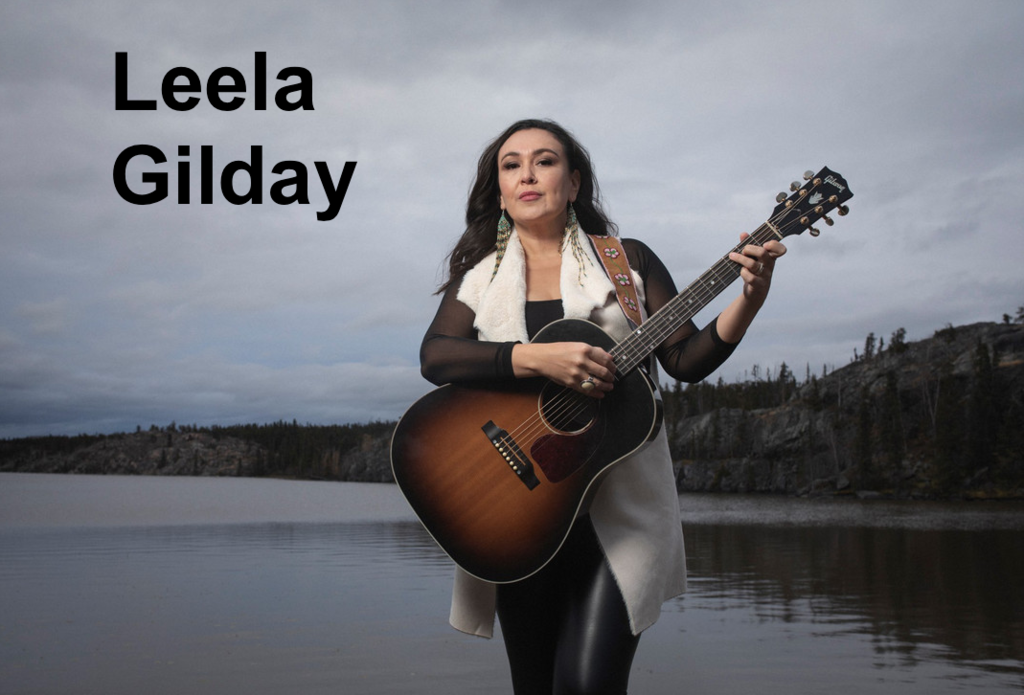 Canadian Spaces
Saturday May 4th, 2019 with Carolyn Sutherland, Ray Harris and Chris White
Leela Gilday, Paul Rainville
Yellowknife singer-songwriter Leela Gilday is in the studio to chat, perform live and share the single "K'eintah Natse Ju" from her upcoming fifth album, 'North Star Calling'. She plays the NAC Studio this evening at 8:00 pm. Tickets are $31.75 at the NAC box office and
ticketmaster.ca
. Paul Rainville drops by to chat perform live and play some tracks from his self-titled album, produced by Ian Tamblyn. Paul performs a CD release concert on Wednesday, May 8 at Irene's Pub, 885 Bank Street. The concert will feature Rebecca Campbell's sublime vocals, along with Petr Cancura on saxophones and mandolin, Ken Kanwisher on cello and bass, and Alden Roberge on percussion. Paul will also be performing on Sunday afternoon, May 12 at 1:00 pm at the Britannia Coffeehouse, 273 Britannia Road.
Do the Dad
Hey Buster - Hey Buster


So Long, So Long, goodbye
Hey Buster - Hey Buster


Pastry Chef
Global Centric - .

K'eintah Natse Ju
Leela Gilday - North Star Calling


Drought
AHI - We Made It Through the Wreckage

A Hard Rain's a'Gonna Fall
Joan Baez - Rare, Live and Classic
Red River Rising
James Keelaghan - History – The First 25 Years

Only Temporary
El Coyote - El Coyote

Wolves Don't Live By the Rules
Elisapie - The Ballad of the Runaway Girl

What We Leave Behind
The East Pointers - What We Leave Behind

Sumac Nuista
Willie Dunn - Metallic

Wildflowers
The Wailin' Jennys - Fifteen

Songbird Valley
Gunning & Cormier - Two

May Your Kindness Remain
Courtney Marie Andrews - May Your Kindness Remain

Shelter Me
Leela Gilday - live in studio

Secret
Leela Gilday - live in studio

Heart Of The People
Leela Gilday - Heart Of The People

Wishful Thinking
Paul Rainville - live in studio

Candlestick Maker's Lament
Paul Rainville - live in studio

B Sides
Paul Rainville - s/t