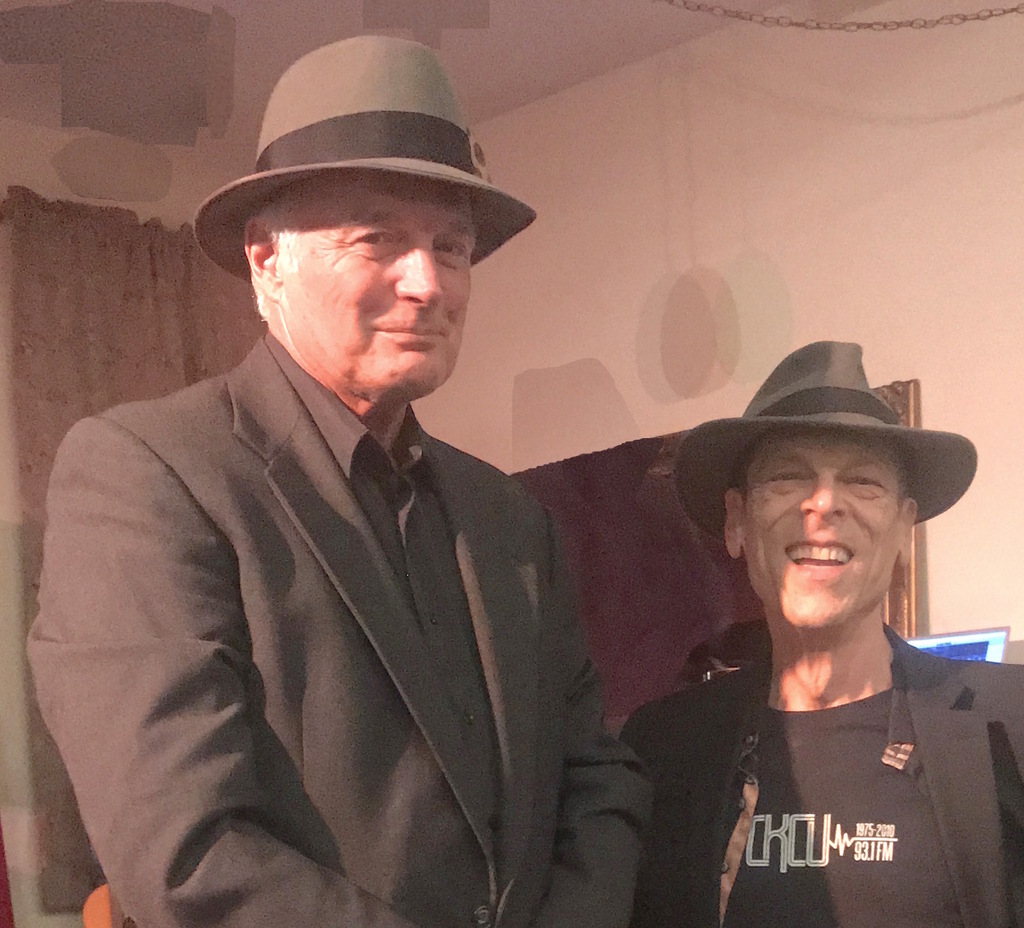 Canadian Spaces
Saturday June 30th, 2018 with Ian Tamblyn and Chris White
Ian Tamblyn, Yavor Kresic
Ian Tamblyn shares some music from across the country In honour of Canada Day, performs some songs live, and plays tracks from "Let It Go" – his 42nd album! Ian's website is
http://www.tamblyn.com
. Singer-songwriter Yavor Kresic (
http://www.yavorkresic.ca
) drops by to perform live and talk about his new album entitled "Coming Home".
Back to the Lake
Ken Yates - Huntsville

Going to Hell
Kathleen Edwards - Voyageur

Indifference Lay Waiting
Sherman Downey - Honey for Bees

Atomic Number
Neko Case / kd lang / Veirs - .

King of the Background
Trent Severn - Trillium

See The Sky About To Rain
Neil Young - On the Beach

Freedom
Rose Cousins - .

throat song
Allacie Tulluagaq and Lucy Amaruallik - .

Let It Go
Ian Tamblyn - Let It Go


Pangnirtung
Ian Tamblyn - Let It Go

Bluebells of Gigha
Ian Tamblyn - live in the studio

Raven Looking at the Moon
Ian Tamblyn - Let It Go


Keep On Moving
Ian Tamblyn - live in the studio
Angel in the Night
Yavor Kresic - live in the studio

That's the Way It Goes
Yavor Kresic - Come Again


Play a Song For Me
Yavor Kresic - live in the studio

Uummannaq
Ian Tamblyn - Let It Go


Borderline
Eliza Gilkyson - Paradise Hotel