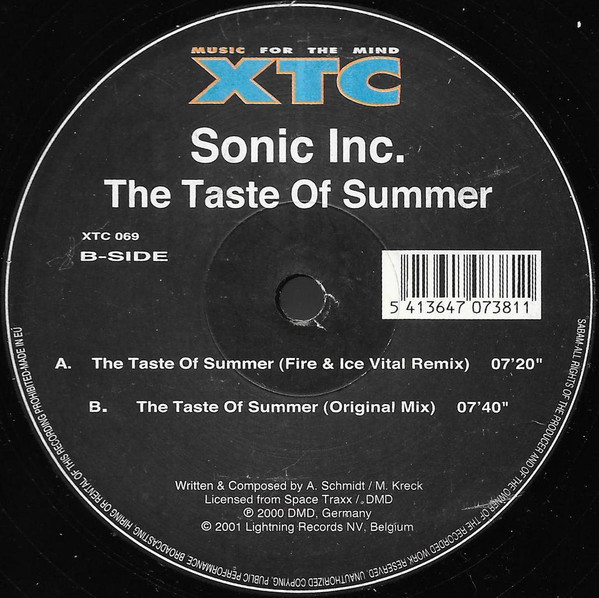 The Deep Blue
Saturday September 1st, 2018 with VH3
The Deep Blue 17th anniversary special!
Late at night on August 31, 2001, VH3 went to the CKCU studios with a stack of records under his arm to start a new show. Having recently moved to Ottawa, he was looking for a place to share his love of trance music with fellow fans. 17 years later, it's time to celebrate a birthday party - Deep Blue style! On tonight's show you'll hear some of the tracks that VH3 & Jon Degan enjoyed playing in the show's early years. Share with us what your favourite early-2000's trance tunes were! And thanks for being with us all these years.
HOUR 1
Seven Cities (Solarstone's Atlantis Mix)
Solarstone - Seven Cities - Hooj Choons
Open Your Eyes
Nalin & Kane - Open Your Eyes - Superfly
Dimension (Origin's 3 Dimensional Dub)
Salt Tank - Dimension (Disc Two) - Hooj Choons
Fragile (Part 3)
L.S.G. - Fragile (The Best of L.S.G. Series) - Superstition
Summer Dream (Stoneface & Terminal Remix)
Kuffdam & Plant - Summer Dream - Monster Force
Sundance
Sundance - Sundance - React
Keep Moving (Remastered)
Terra Ferma - The Adventures Of... - Platipus
Wanna Be An Angel (Art of Trance vs. DBA Remix)
Tekara feat. Xan - Wanna Be An Angel - Platipus
HOUR 2
The Sun (De-Progression Mix)
Drax & Scott Mac - The Sun - UK Bonzai
Supernova
Transa - Supernova / Transtar - xtra nova
Feel Free (Sean Dexter Remix)
Yves DeRuyter - Feel Free (The Remixes) - Bonzai Germany
Lizard
Mauro Picotto - BXR Gold E.P. N.4 - BXR Gold
Godd
Marco V - Godd - Superstar Recordings
Walking On Clouds (DJ Spoke Remix)
DJ Mad-C - Walking On Clouds - Friendship
Please Save Me (Push Remix)
Sunscreem vs. Push - Please Save Me - XTC
The Taste Of Summer (Fire & Ice Vital Remix)
Sonic Inc. - The Taste Of Summer - XTC
Innocence (Paul Van Dyk TPOD Mix)
Joker Jam - Traffic - Green Martian