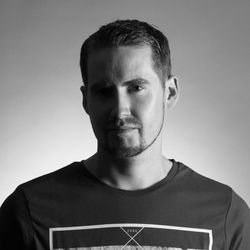 The Deep Blue
Saturday July 4th, 2015 with VH3 & Jon Degan
Guest Steve Brian (Wake your Mind Records / Armada / Euphonic Records / Enhanced Recordings), Germany
HOUR 1

VH3
Embrace The Fear
Johnny Yono - Embrace The Fear - Lange Recordings

Immersion (ilan Bluestone Remix)
Lange vs Genix - Immersion - Anjunabeats
We Are Lucky People
Lange - We Are Lucky People - Lange Recordings
43
iLan Bluestone - 43 - Anjunabeats

Ibiza
Paul Oakenfold - Ibiza - Perfecto Fluoro
Yaya
Steve Brian - Yaya - euphonic
Steve Brian (Wake your Mind Records, Armada, Euphonic Records, Enhanced Recordings, www.stevebrian.de), Hildesheim, Germany

At the intersection of house and frisson-thrill trance, you'll find Stefan Brünig, a producer now infinitely better known under his professional alias… Steve Brian.

Hailing from the Lower Saxony region, the young German first cut his musical teeth on the renowned Euphonic imprint, quickly and successfully spinning his production profile off into a into a DJ career that seen him in high demand behind the decks throughout his native Germany. Five years down the line and Steve's DJ'd the world's A-to-Z - everywhere from Antigua, on the Ministry of Sound's recent club tour to Russia's Renaissance Club (and numerous points in between). He's also expanded his label remit to a host of other highly regarded imprints, most recently signing to Cosmic Gate's WYM Records. His 'Time & Time' debut for the label created instant heat with fans, DJs and the press alike (with MIXMAG scoring it highly and trumpeting: "if you're after some irrepressibly feel-good music this month, you may well find it here!)".

A remixer of consummate skill, scope and imagination, he's reworked the music of both electronic music and classical composing legends, with everyone from Tiësto to James Horner (Avatar) and Mike Oldfield benefiting from his hyper-imaginative sonic restructures.
Gold Dust (Steve Brian Bootleg)
Galantis - Unreleased - Unreleased

This Feeling (Kryder Remix)
L'Tric - This Feeling (Remixes) - Neon / Positiva / Virgin
Time & Time
Steve Brian & Tabasco Bob - Time & Time - Wake Your Mind
She Wants The D
CID - She Wants The D - Size

Yellow (Steve Brian & Oudai Abdulhadi Bootleg)
Coldplay - Unreleased - Unreleased
Mandala
Fatum - Mandala - Anjunabeats
Let It Go (Eric Shaw Remix)
Oen Bearen feat. Bloom - Let It Go - Captured Music

Crossfire (Steve Brian & Oudai Abdulhadi Bootleg)
The Killers - Unreleased - Unreleased
Libra
Axis vs. Alae Khaldi - Libra - Enhanced Progressive

Summer Of Love (Inpetto Remix)
Myon & Shane 54 feat. Kyler England - Summer Of Love (Remixes) - Ride Recordings
Cairo
Jason Ross - Cairo - Anjunabeats
Raindrop
Grum - Raindrop - SPRS
Jon Degan
Limnara
Sodality - Limnara - Entrancing

The End (Alex Klingle Remix)
Aruna - The End (Remixes) - Enhanced Recordings

Shadows
Yahel & Liya - Shadows - Perfecto Fluoro

Lost (Oakenfold Edit)
Harper & Green - Lost / Shining Light - Perfecto Black

Reflex
Luke Bond & Omnia - Reflex - Armind

South Moons
Diher - South Moons - Sensual Bliss