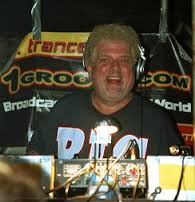 The Deep Blue
Saturday March 28th, 2015 with VH3 & Jon Degan
In Memory of Don Berns aka Dr. Trance - with mixes from DJSoS & Dr. Trance
HOUR 1

DJSoS (E! Network, Thunder Bay/Toronto, soundcloud.com/deejaysos)

Friends,
Here are the tracks that helped ME get through this tough time. This is NOT an example of my mixing ability, it's all about programming. This set includes rare DB samples, is mastered using BBE® processing and contains the very best quality representations of the tracks that i could find (vinyl/digital).
I encourage you to buy a drink for the person behind you - in Don's honour.

WE>i
L3n™

-- Len Jaroli with The E! Network and DJSoS
Ajare (Brothers in Rhythm Club Mix)
Way Out West - Ajare - Deconstruction
Sacred Cycles
Lazonby - Sacred Cycles - Container
Are You Out There
Crescendo - Are You Out There - FFRR
Two Full Moons and a Trout (Casper Pound Mix)
Union Jack - Two Full Moons and a Trout - Rising High
Paladian Dawn
Sunday Club - Paladian Dawn - Stress
The Vision
Yum Yum - The Vision - Sperm
VH3 (The Deep Blue, Azima Records, Amplified Digital, CKCU 93.1FM, soundcloud.com/vh3, Ottawa)

These tracks are a short example of the magical moments that Dr. Trance's sets created in my life, and of the incredibly inspiring person he was. Words are not enough...
Seven Cities (Solarstone's Atlantis Mix)
Solarstone - Seven Cities - Hooj Choons
Le Sentiment (Edge Factor Remix)
Vitamin Man - Le Sentiment - Plastik
HOUR 2

Dr. Trance live at Big Kahuna, Dec. 5, 2008, Toronto

In this set, Don plays some of his signature tracks that we always knew him for. His words and spirit will always live on here on the Deep Blue.
State of Mind
DJ John - State of Mind
Don't Go (Bootleg)
Yazoo - Don't Go (Bootleg) - White Label
Fusion
Emmanuel Top - Fusion / Static - Triangle
Saltwater
Chicane feat. Marie Brennan Of Clannad - Saltwater - Xtravaganza Recordings
He's A Pirate (Tiesto Remix)
Pirates of the Caribbean - He's A Pirate (Remixes) - EMI
Wizards of the Sonic (Matt Darey Remix)
Westbam vs. Red Jerry - Wizards of the Sonic - Wonderboy
Jareth's Church
Deepsky - Jareth's Church - Kinetic
Swamp Thing
The Grid - Swamp Thing - Deconstruction
Papau New Guinea (Bootleg)
Future Sound of London - Papau New Guinea (Bootleg) - White Label