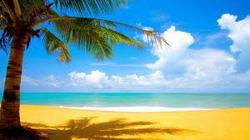 The Deep Blue
Saturday September 28th, 2013 with Jon Degan & VH3
it feels like SUMMER IS BACK! bring on the TRANCE!
HOUR 1

Jon Degan
Proper Order
Bryan Kearney & Sneijder - Proper Order - Subculture

Riders Of Rohan
John O'Callaghan - Riders Of Rohan - Who's Afraid Of 138?!

Ultimate Destination
A.R.D.I. - Ultimate Destination - A State Of Trance

Mysteries Unfold
Aly & Fila feat. Sue McLaren - Mysteries Unfold - FSOE Recordings

New Land (Michele Cecchi rmx)
Outer Space - New Land - Nile Tunes
1998 (James Dymond rmx)
Binary Finary - 1998 (15th Anniversary Remixes) - Armada Various

Magenta (Greg Downey rmx)
Ferry Corsten & Giuseppe Ottaviani - Magenta - Black Hole Recordings
Sinai
Ilan Bluestone - Sinai - Anjunabeats
Farewell to the Moon (En Motion rmx)
York - York: Best of - PlanetClassic Love
HOUR 2

VH3
Diss!
Ferry Corsten - Diss! - Flashover Recordings

Greece 2000 (Disfunktion Remix)
Three Drives - Greece 2000 Remixes - ARVAS

Teddybeat
Estiva - Teddybeat - Enhanced Recordings
So Get Up (Extended mix)
Cosmic Gate - So Get Up - Wake Your Mind

Fire Fire Fire
Progresia feat. Linnea Schossow - Fire Fire Fire - Anjunabeats

Immersion
Omnia - Immersion - Armind

Russia
Eximinds - Russia - Enhanced Progressive

Velvet
Nic Toms - Velvet - Enhanced Progressive

Loss Aversion
Terry Da Libra & David Broaders - Loss Aversion - Enhanced Progressive

The Legacy (Stoneface & Terminal Remix)
Funabashi - The Legacy (Stoneface & Terminal Remix) - Tool Trance

Las Vegas (In Search Of Sunrise Anthem) (Organic mix)
Richard Durand & Eximinds - Las Vegas (In Search Of Sunrise Anthem) - Magik Muzik

Touch My Soul
Luigi Lusini - Touch My Soul - The Clubbers