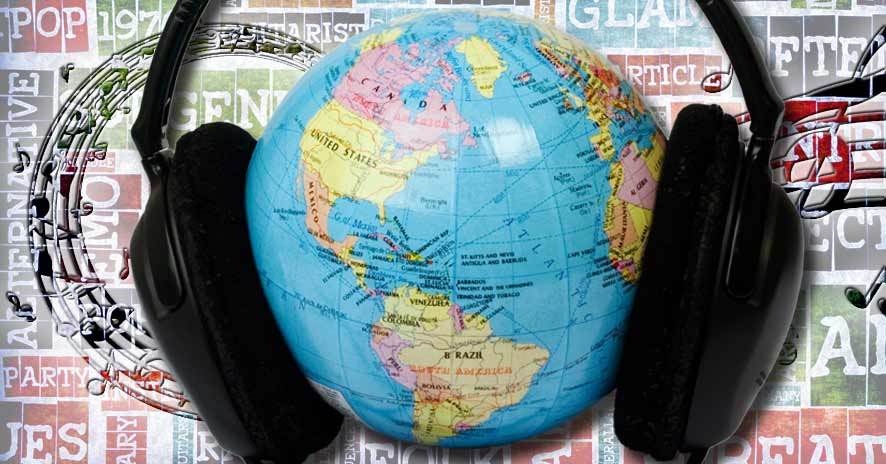 Infinite Ceiling
Thursday October 15th, 2020 with mark
International Music Day part 2 aka more music from bands most people have never heard of, from places I've never been.
International Music Day Part 2. Two weeks ago marked International Music Day founded in 1975 by violin player Yehudi Menuhin for the promotion of musical art among all sections of society. Because the world is just too big to fit in one week, or even two, this week music from Turkey, Germany Spain, Romania, Costa Rica, Greenland, Ireland, Sweden, Norway, Denmark, Cuba, Czech Republic, Slovakia, Hungary, Israel, and Canada.
Infinite Ceiling Theme
Dave Murphy - <single> - independent

Translator's Clos I
Esmerine - Dalmak - Constellation ‎

Sir
Erkin Koray - Elektronik Turkuler - Pharaway Sounds
Tausendfüßler
Embryo - Rache - Materiali Sonori
El Bizco De Los Patios
Mezquita - Recuerdos De Mi Tierra - Chapa Discos
Pasarea Calandrinon
Phoenix - Cantafabule - Phoenix
The Lost Temple
Juan Pablo Calvo - Vertical - independent
Ole
Nive & The Deer Children - Feet First - Glitterhouse Records
Huge (The Joy of Trouble)
Fovea Hex - Huge - Janet Records
-- set break --
Lothlorien / Elidor / Bengans Boogie
Fläsket Brinner - he Swedish Radio Recordings 1970-1975 - Mellotronen
Skolepiano
Panzerpappa - Passer Gullfisk - independent
Sirenerne
Secret Oyster - Vidunderlige Kaelling - Laser's Edge
d'cada 10 hombres q'miran TV, 5 son la 1-2
Música D'Repuesto - aV abuC - Luna Negra
Kohout
Pluto - Pavel Fajt and Pluto - Indies
A Collision of Fingerprints
KoMaRa - KoMaRa - Hevhetia
Part 4
Korai Öröm - '96 - independent
Big
Eyal Maoz - Edom - Tzadik