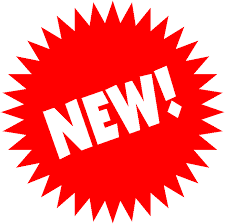 Infinite Ceiling
Thursday January 17th, 2019 with mark
More new releases... Far Corner, Koenjihyakkei, Foxhole, Agusa, Richard Barbieri, Quarkspace, Mooons
This week on Infinite Ceiling we pick up from last week with a continuation of more new or newer material. First off a further return of Cuneiform Records titles with the excellent release from the Milwaukee quartet Far Corner: Risk and then the accordion compositions of Rhode Island's Alec K. Redfearn. Japan's zeuhl masters Koenjihyakkei return for their first studio release in over a decade followed by experimental band Foxhole based in Bowling Green and then a limited vinyl release for Agusa from their 2016 concert in Greece. Last set will be more in the ambient side with the last of Richard Barbieri Variant series, the latest release from the long running spacerock group Quarkspace originally from Columbus Ohio and then ending with Waterloo Ont. ambient duo Mooons.
Flim Flam Man
Far Corner - Risk - Cuneiform

Myopia
Far Corner - Risk - Cuneiform

Carnivore
Alec K. Redfearn & The Eyesores - The Opposite - Cuneiform

Levhorm
Koenjihyakkei - Dhorimviskha - Skin Graft

Gottlieb's Dragon
Foxhole - Well Kept Thing - Burnt Toast

-- set break --
Landet Längesen
Agusa - In Concert - Pancromatic ‎

Uti vår hage
Agusa - In Concert - Pancromatic ‎

-- set break --
Showered In White Light
Richard Barbieri - Variants.5 - Independent
New Soul 2018
Richard Barbieri - Variants.5 - Independent
Solar Progenics
Quarkspace - All These Suns - Independent

Arkas
Mooons - Strange Currents