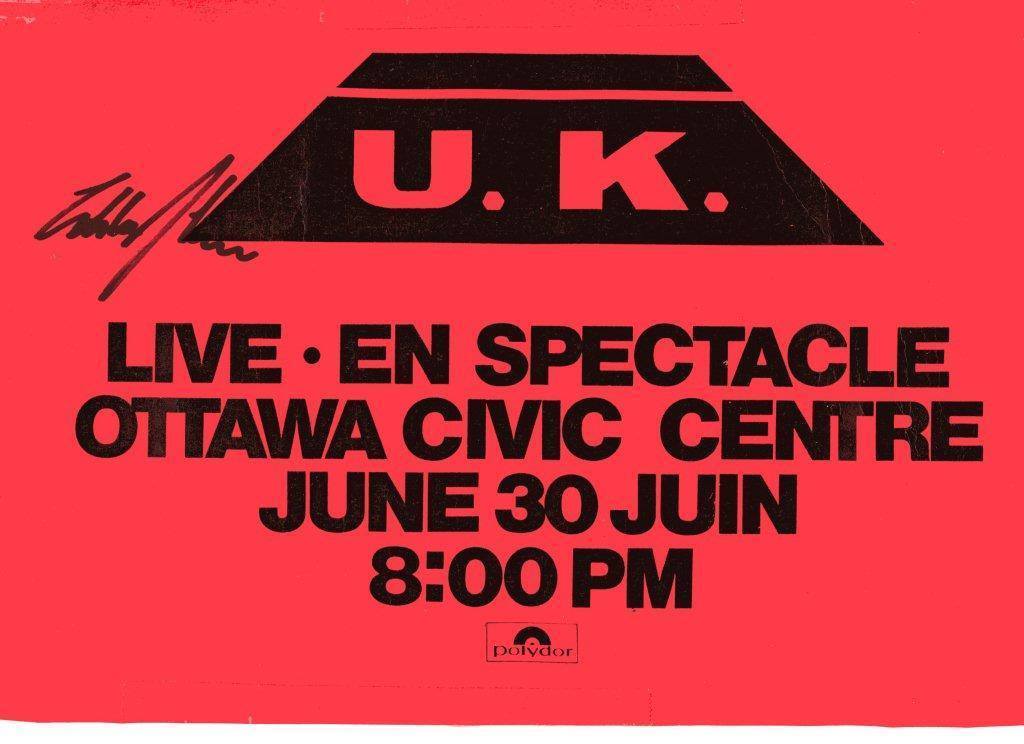 Infinite Ceiling
Thursday February 2nd, 2017 with mark
John Wetton (1949 – 2017). A few tracks featuring John plus a preview of the Huis/Spyral Jones show this weekend at Shenkman Tracks from King Crimson, Far Corner, Bill Brovold, U.K., Nathan Mahl, Spryral Jones, Sequential Dreams, JellIfiche
Infinite Ceiling Theme
Dave Murphy - <single> - independent

Fallen Angel
King Crimson - Red - E.G.
Asbury Park
King Crimson - USA - E.G.
Easy Money
King Crimson - The Night Watch - Discipline
With One Swipe of Its Mighty Paw
Far Corner - Far Corner - Cuneiform
It Was a Puny Plan
Bill Brovold-Larval - Surviving Death-Alive Why - Cuneiform
-- set break --
Carrying No Cross
U.K. - Concert Classics-Vol. 4 - Concert Classics
Slow Burn
Nathan Mahl - Parallel Eccentricities - Mahl Productions

Spyral Jones and Huis will be appearing at Shenkman Arts Centre this Saturday Feb. 4
Blazing Splendor
Spryal Jones - Spryal Jones EP - independent

Oude Kerk 2
Huis - Despite Guardian Angels - Unicorn

Telemetry
Sequential Dreams - The Exodus Wave - Borders Edge


Les arbres
JellyFiche - Tout ce que j'ai reve - Progquebec

The Night Watch
King Crimson - Starless and Bible Black - E.G.