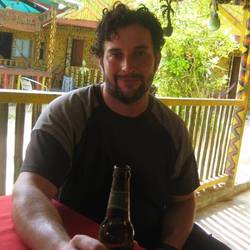 Literary Landscape
Thursday January 28th, 2016 with JM Francheteau
Matt Jones on Travel Writing, Blogging and Journaling
Matt Jones is a former editor of In/Words Magazine, winner of Arc Magazine's Poem of the Year - People's Choice and author of the chapbook White Flowers and Landmines. He's spent the past six months in Nicaragua with little to do but document the experience; I'll badger him for the insights he's gained from the experience. His blog:
http://mattandkateinnicaragua.blogspot.ca/
We'll also be featuring poems from the excellent NW Lea, who I bumped from the last episode like an asshole.
Some Lines in Lieu of Courage
NW Lea - BETA


Our Stoner Landscape
NW Lea - BETA


Conflict Note
NW Lea - BETA


In
NW Lea - BETA


Certain Forces
NW Lea - BETA


Loneliness
Matt Jones - Waking Up in Nicaragua


Through the Cracks
Matt Jones - Unreleased


Gotham
Matt Jones - Unreleased