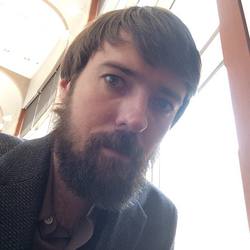 Literary Landscape
Thursday September 24th, 2015 with JM Francheteau
Voicemail for Peggy: Dave Currie returns
Literary Landscape welcomes back writer, comedian and former host Dave Currie to talk about a bevvy of upcoming projects, including this month's "The Planets that Block Our Light" from In/Words press. If you've missed Dave's biting, unusual creativity on the show, this episode's not to be missed.
There are no tracks in this playlist.