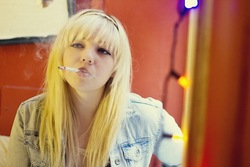 Literary Landscape
Thursday August 13th, 2015 with JM Francheteau
Julie Mannell of Worst Case Ontario
Montreal writer Julie Mannell joins us for a blatant promotion of the upcoming WORST CASE ONTARIO poetry tour, hitting eight cities in nine days from August 21 - 29, when the tour wraps up in Ottawa. Mannell, a novelist, HuffPo contributor and poet, will talk about her work, real worst case ontario situations (like being from Fonthill, ON) and, I don't know, pegging or something. Plus poems by JC Bouchard and others.
http://worstcaseontario-tour.tumblr.com
Last Hour
JC Bouchard - Live


A Poem Against Pretty Bodies
Julie Mannell - LemonHound.com


Skeleton
Julie Mannell - Worst Case Ontario