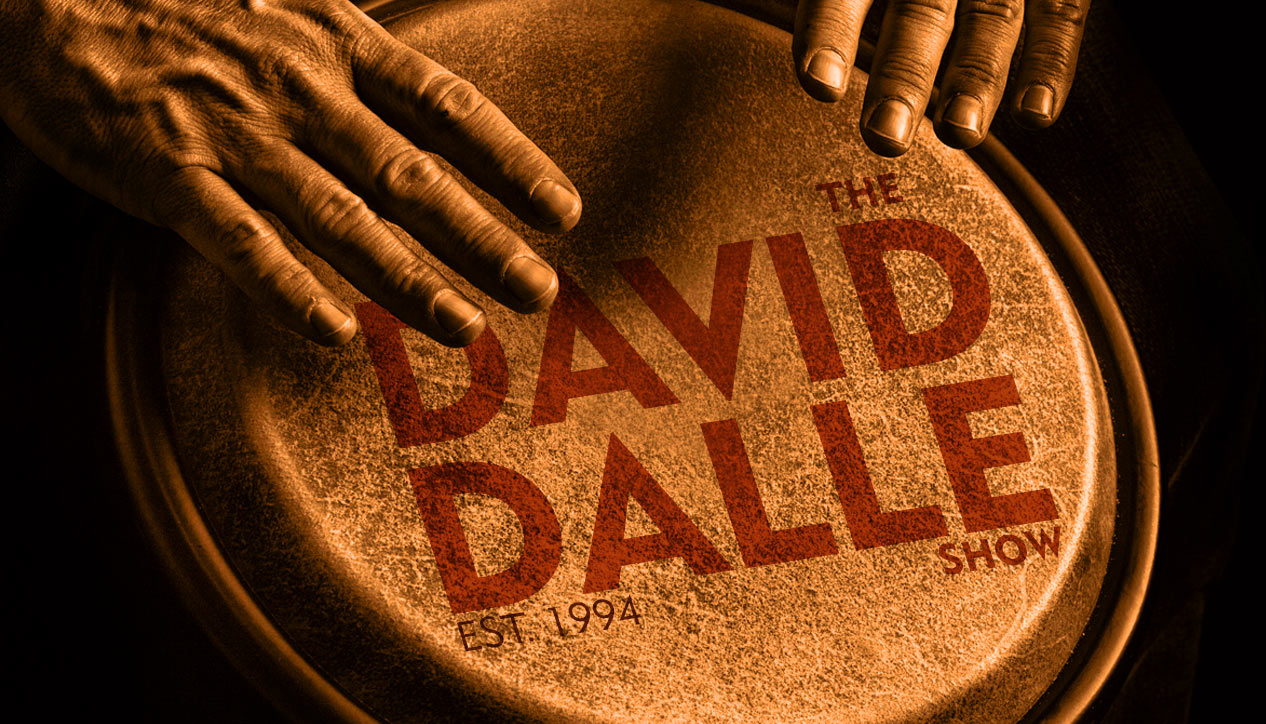 David Dalle
Thursday September 20th, 2012 with David Dalle
Brass, Bach, Salar Aghili
Fanfare Ciocarlia!! Cannot play them enough, there is a rare chance to see them live in Canada, tonight in Montreal, Friday night in Toronto. If you're going to the Toronto show, I'll see you there! Concert info at:
http://www.asphalt-tango.de/fanfare/tour.html
I Am Your Gummy Bear
Fanfare Ciocarlia - Balkan Brass Battle - Asphalt Tango
Azi e Nor Mine-I Senin
Panseulta Feraru - Lautar Songs From Bucharest - Long Distance
Joc du mouchoir
Gheorghe Radulesco - Musique tzigane en Roumanie - Arion
Au petit jour
Ion Nicodim and Gheorghe Radulesco - Musique tzigane en Roumanie - Arion
Ibrahim
Fanfare Ciocarlia with Esma Redzepova - Queens and Kings - Asphalt Tango
Doina si balaseanca
Fanfare Ciocarlia - Radio Pascani - Piranha
Jubilate Deo
Giovanni Gabrieli/Canadian Brass with members of the New York Philharmonic and Philadelphia Orchestra - Gabrieli for Brass - Philips

Cantata BWV 128 Auf Christi Himmelfahrt allein
Johann Sebastian Bach/Gabriele Schreckenbach, Aldo Baldin, Wolfgang Schone, Gachinger Kantorei Stuttgart, Bach-Collegium Stuttgart, Helmuth Rilling - Cantatas vol. 40 - Hanssler
Salar Aghili with the Hamnavazan ensemble gave a wonderful concert in Ottawa on Saturday, I picked up his latest recording Yar-o Diar.
Dar Rahgozar-e Bad Avaz-e Dashti
Salar Aghili, Navid Dehghan & Ghamar Ensemble - Yar-O Diar - Barbad

Setar Solo
Salar Aghili, Navid Dehghan & Ghamar Ensemble - Yar-O Diar - Barbad

Tasnif-e Yar-o Diar
Salar Aghili, Navid Dehghan & Ghamar Ensemble - Yar-O Diar - Barbad

Svaz-o Avaz
Salar Aghili, Navid Dehghan & Ghamar Ensemble - Yar-O Diar - Barbad

Tasnif-e Mihan
Salar Aghili, Navid Dehghan & Ghamar Ensemble - Yar-O Diar - Barbad

Charmezrab-e Dashti
Salar Aghili, Navid Dehghan & Ghamar Ensemble - Yar-O Diar - Barbad

Svaz-o Avaz
Salar Aghili, Navid Dehghan & Ghamar Ensemble - Yar-O Diar - Barbad

Tasnif-e Bedrud
Salar Aghili, Navid Dehghan & Ghamar Ensemble - Yar-O Diar - Barbad

Disco Dzumbus
Fanfare Ciocarlia & Boban and Marko Markovic Orkestar - Balkan Brass Battle - Asphalt Tango
I Am Your Gummy Bear
Fanfare Ciocarlia - Balkan Brass Battle - Asphalt Tango