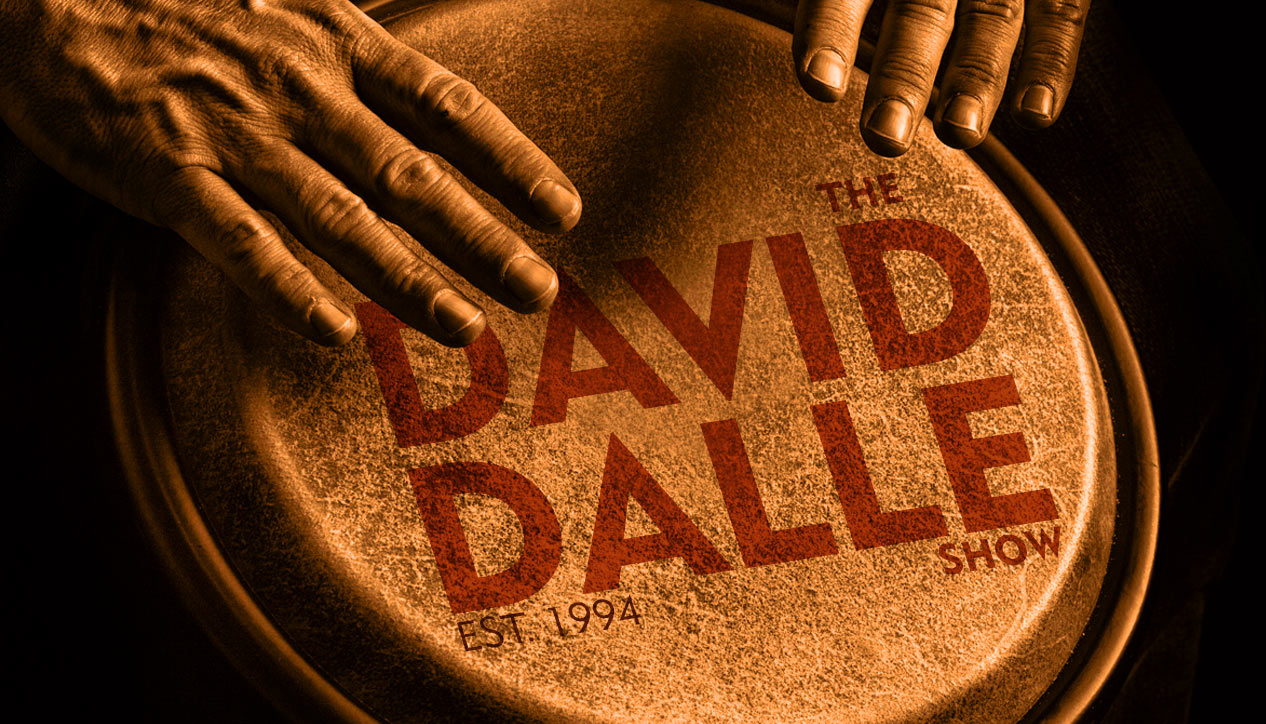 David Dalle
Thursday June 28th, 2012 with David Dalle
A profound meeting of Arab souls in the Oud, Piano, Percussion
Today's show is built around Arab music played on the Ud and the piano. Music that is both profoundly contemporary while also expressing a melancholic nostalgia; music rich in emotion, sublime, and deeply moving.
Silam maqam el hikmah al kebir
Munir Bashir - Mesopotamia - Le Chant du Monde
Khudni ma'ak
Ahmad al Khatib & Youssef Hbeisch - Sabil - Institut du Monde Arabe
Li Alix
Youssef Hbeisch - Sabil - Institut du Monde Arabe
La Chambre
Anouar Brahem, Francois Couturier, Jean-Louis Matinier - Le Voyage de Sahar - ECM
Lamentation sur ce, que j'ay été volé
Johann Jakob Froberger/Teodoro Anzellotti - Chanson Discrete - Winter and Winter
Malfuf ala Westi
Hossam Ramzy - Baladi Plus - Arc
Besides the Ud and Piano, I can't neglect to mention the prominence of the accordion and percussion in today's show. A 17th century character piece for the harpsichord by German composer Froberger, played on the accordion, does not sound out of place alongside Anouar Brahem's Ud, piano, accordion trio and the accordion and percussion of Hossam Ramzy.
Sonata no. 1 W.Y.S. no. 10
Wassim Soubra - Sonates Orientales - Institut du Monde Arabe
Dawn Parts I, II, III
Wassim Soubra - Sonates Orientales - Institut du Monde Arabe
Prelude and Fugue no. 24 in b minor BWV 869
Johann Sebastien Bach/Friedrich Gulda - The Well-tempered Clavier, Book I - Philips
Lebanese pianist Wassim Soubra's compositions contain substantial traces of French piano music, J.S. Bach, and of course Arabic music. From Wassim Soubra: "I took a long time to understand how, fundamentally, western classical music--Bach's in particular--and oriental music--sacred music, in any case--are similar and to sense what they have in common in spite of their apparent differences. Bach, in my opinion, has the same ultimate aim as a mystical oriental musician. He fervently desires to reach a state of ecstasy not dissimilar to that sought after by Sufi singers...a desire for wild rapture, to forget oneself as a fixed identity with the sole aim of reaching a place where sharing is truly possible."

He could be speaking for me! So with that sentiment, we follow Soubra's music with Bach's dramatic and sad b minor prelude and fugue in an extraordinary unconventional recording by Friedrich Gulda, leading us into the Sufi vocal rapture of Nusrat Fateh Ali Khan.
Saare Nabiyaan da Nabi Tu Imaam Sohneya
Ustad Nusrat Fateh Ali Khan & Party - Dam Dam Karo - SCI