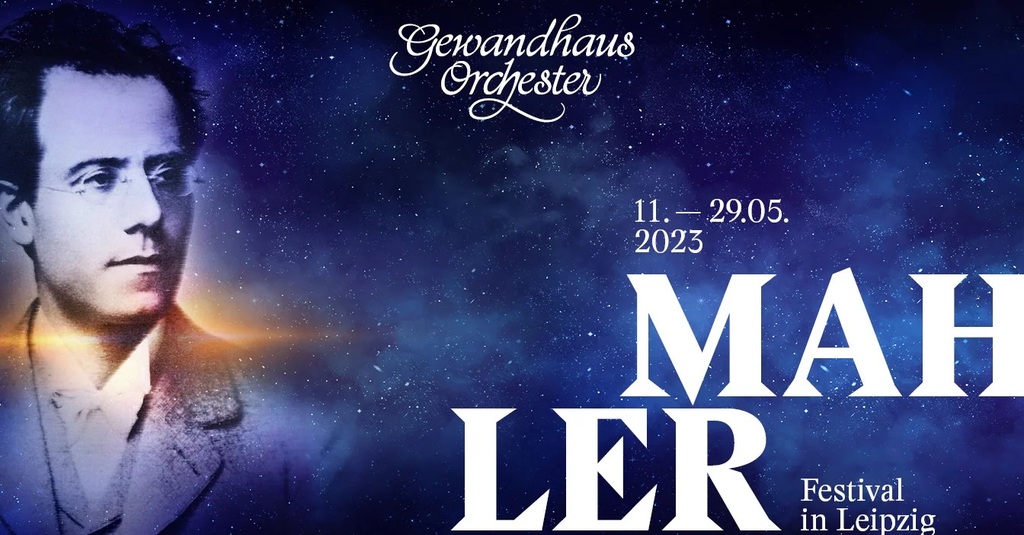 David Dalle
Thursday May 18th, 2023 with David Dalle
In Leipzig Part I
Right now, as this broadcast begins, the Gewandhausorchester has just launched into Mahler's 2nd symphony, opening the 2023 Leipzig Mahlerfest, and I am there! I will be be attending 18 concerts in 10 days, seeing all ten of Mahler's symphonies as well as his "Das Lied Von Der Erde" and several chamber concerts with transcriptions of Mahler! So this, and the next few shows, have been pre-recorded and will reflect my European journey. Mahler had a close association with Leipzig, as he spent nearly two years, from August 1886 to May of 1888, at the Leipzig Opera. This was his most prestigious post to date and allowed him the opportunity to conduct his first Ring cycle, setting him on course to eventually attain the directorship of the Vienna opera, probably the peak of European musical life. Mahler also completed his first symphony during his short tenure in Leipzig. Today we are going to hear Mahler's 4th symphony. I heard this symphony this morning in a transcription for a chamber ensemble and will be seeing the full symphony tomorrow evening with the Munich Philharmonic. The symphony will take up the 2nd hour. We will start with a couple of selections from Uri Caine's 2003 album "Dark Flame", which features 76 minutes (nearly the length of a Mahler symphony!) of very loose jazz interpretations of Mahler's orchestral songs.
Songs of a Wayfarer: Two Blue Eyes
Uri Caine after Gustav Mahler - Dark Flame - Winter & Winter
The Lonely One in Autumn Dark
Uri Caine after Gustav Mahler - Dark Flame - Winter & Winter
When My Sweetheart Has Her Wedding
Uri Caine after Gustav Mahler - Dark Flame - Winter & Winter
Ussak Saz Semai
Neva Ozge - Legacy - Golden Horn
Sili Dibare Hedur
Aynur Dogan - Sili Dibare Hedur - Dreyer Gaido
Daraa
Kinan Azmeh & NDR Bigband - Flow - Dreyer Gaido
Prisms, Cycles, Leaps
Derrick Skye/Bridge To Everywhere - Prisms, Cycles, Leaps - Orenda Records
It was in Leipzig where Mahler first encountered the German collection of folk songs and poems "Des Knaben Wunderhorn". This collection contained a wide range of songs and poems about love, childhood, soldiers, wandering, religion etc. Mahler was very taken with "Des Knaben Wunderhorn" and it had a large influence on his music from 1888 to 1901, considered his "Wunderhorn" phase. He wrote several orchestral song cycles and used Wunderhorn texts in his 2nd, 3rd, and 4th symphonies. His 4th symphony was completed in 1900 and though it is in a conventional four movements, the final movement is a Wunderhorn song extolling the unattainable joys and peace of Heaven. We will hear a superb recording with Ivan Fischer conducting the Budapest Festival Orchestra. I will be seeing them perform the 9th symphony next week, and his near-complete cycle of Mahler symphonies is one of the finest in the past two decades.
Symphony No. 4
Gustav Mahler/Miah Persson, Budapest Festival Orchestra, Ivan Fischer - Symphony No. 4 - Channel Classics