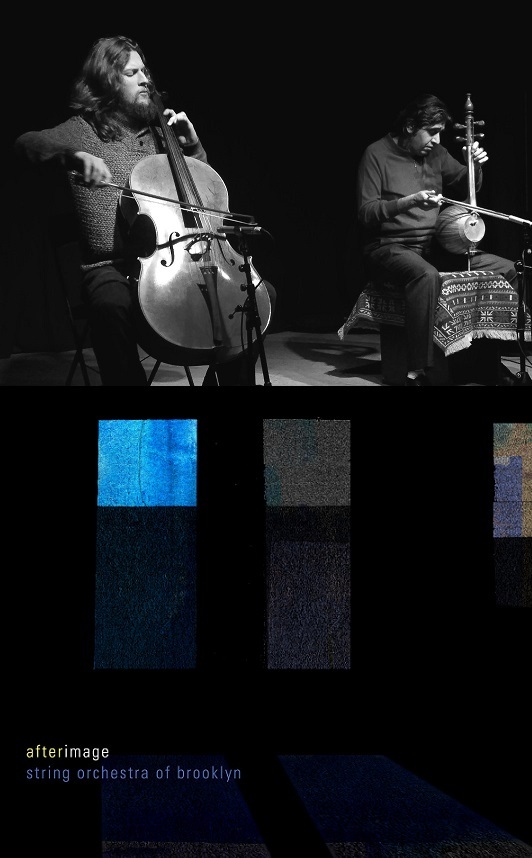 David Dalle
Thursday July 30th, 2020 with David Dalle
Music from the shadows: Kamancello, Shahram Nazeri, Jacob Cooper and the String Orchestra of Brooklyn.
Today's show focuses on two new recordings, both featuring stringed instruments, both extremely poignant, haunting music. The first is the new release from Kamancello, the duo featuring Shahriyar Jamshidi on kamenche and Raphael Weinroth-Browne on cello. They perform 100% improvised music together, some of the most extraordinarily beautiful music I've heard. Their new album is entitled "Of Shadows", all recorded live in one take without any editing. We will hear it in its entirety. The second album is "Afterimage", the debut recording by the String Orchestra of Brooklyn. It features two substantial works by two different young American composers, Jacob Cooper and Christopher Cerrone. Both works are based on famous compositions from the 18th and early 19th century. We will hear Jacob Cooper's "Stabat Mater Dolorosa" which is based on the opening movement from the famous 1736 "Stabat Mater" by Pergolesi. The original work by Pergolesi is scored for Soprano and Alto voices with strings and basso continuo. It makes frequent use of harmonic suspensions where one voice moves a step away from the other creating dissonance which is then resolved, causing harmonic tension which moves the music along and greatly heightens the emotional impact of the music. The first movement is usually performed in under four minutes, but Jacob Cooper stretches out the dissonant suspensions in a nearly 30 minute lamentation, exquisite and breathtaking. To keep the Persian connection, we will hear the piece book-ended by two songs from Shahram Nazeri's gorgeous 2010 album "Perplexity".
Beyond The Gate
Kamancello - Of Shadows - Independent


To Mourn
Kamancello - Of Shadows - Independent


The Rider
Kamancello - Of Shadows - Independent


Dance Of Shadows
Kamancello - Of Shadows - Independent


On The Precipice
Kamancello - Of Shadows - Independent


Towards The Inevitable
Kamancello - Of Shadows - Independent


kamancello.bandcamp.com/album/of-shadows
Sarukhani
Ali Akbar Moradi - Iranian Kurdistan - The Ritual Maqam of the Yarsan - Inedit
This album was released this past winter, just before the pandemic hit New York city hard. In the words of New York Times critic Corinna da Fonseca-Wollheim:
"this exhaustingly poignant work now seems to capture the Covid-specific grief of the bereaved, bereft even of the rituals of mourning"

newfocusrecordings.bandcamp.com/album/string-orchestra-of-brooklyn-afterimage
Heyrani
Shahram Nazeri - Heyrani - Perplexity - Ham Avaz-e-Ahang
Stabat Mater Dolorosa
Jacob Cooper/Mellissa Hughes, Kate Maroney, String Orchestra of Brooklyn, Eli Spindel - Afterimage - New Focus Recordings

Avaz-e Nava
Shahram Nazeri - Heyrani - Perplexity - Ham Avaz-e-Ahang