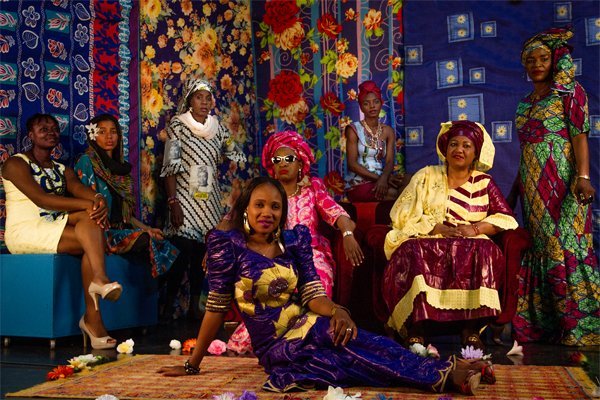 David Dalle
Thursday March 2nd, 2017 with David Dalle
Les Amazones d'Afrique, a new supergroup of West African women; my favourite Iranian singer Shahram Nazeri; new music from Tunisia; Italian jazz
We start today with the upcoming Realworld release by Les Amazones d'Afrique, a West African supergroup featuring some stellar women mostly from Mali, but also from Nigeria, Benin, Gabon. From Mali: Kandia Kouyaté, Mamani Keita, Rokia Koné, Mariam Doumbia, Mariam Koné, Massan Coulibaly, Madina N'Diaye, Madiaré Dramé, Mouneissa Tandina; from Nigeria: Nneka; from Benin: Angélique Kidjo; from Gabon: Pamela Badjogo. These wonderful women are singing new songs about feminism and empowering women from their West African perspective. We will also hear my favourite Iranian singer, Shahram Nazeri in an older album with the late setar master Jalal Zolfonun.
Dombolo
Les Amazones d'Afrique - Republique Amazone - Realworld

I Play the Kora
Les Amazones d'Afrique - Republique Amazone - Realworld

I was a Daughter
Basia Bulat - Oh, My Darling - Rough Trade Records/Hardwood

Doona
Les Amazones d'Afrique - Republique Amazone - Realworld

Habibi
Mop Mop - Lunar Love - Agogo
Love is an Eternal Journey
Amine & Hamza - Fertile Paradoxes - ARC

Dag khatri
Abir Nasraoui - Heyma - Institut du Monde Arabe
Cafe Tunis
Amine & Hamza - Fertile Paradoxes - ARC

Tie Faring (Souri)
Kandia Kouyate - Renascence - Stern's
Track 1
Shahram Nazeri - Atash Dar Nayestan - Caltex
Djandjoba
Bako Dagnon - Sumu Koura Live - Africable