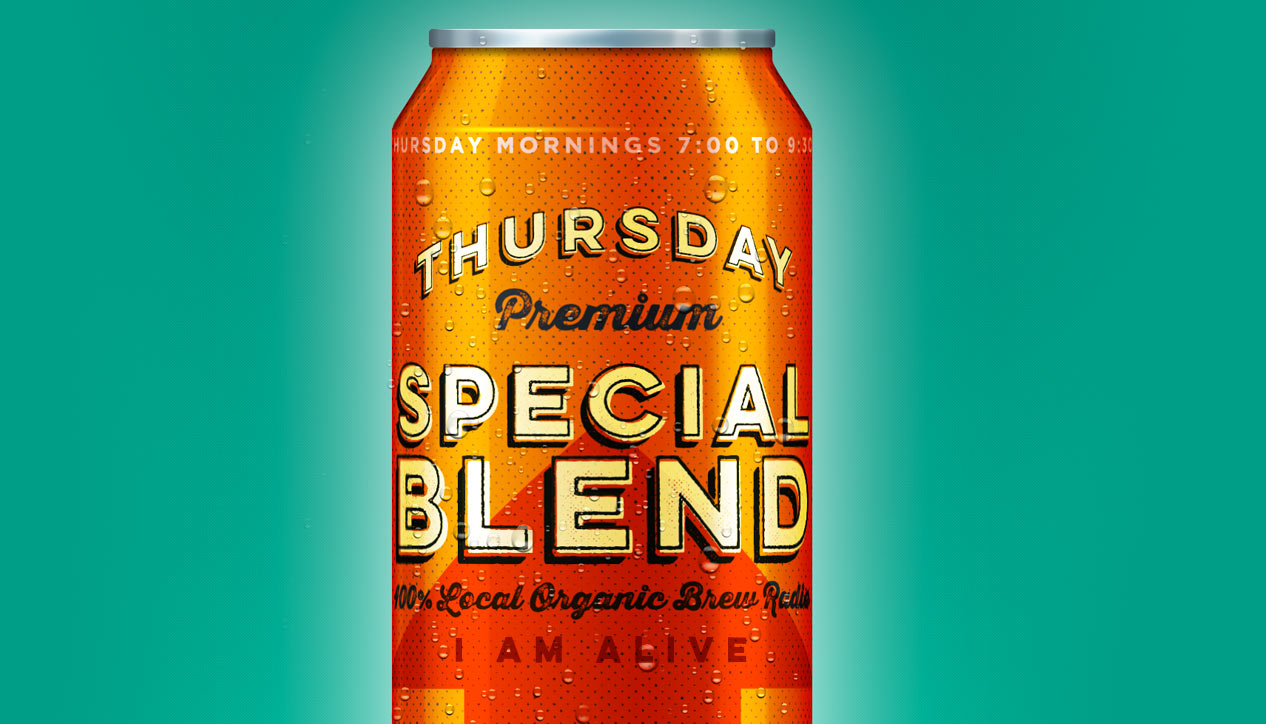 Promotes physical, mental and emotional wellness and awareness.
Hosted by: Suzette Schmiedel and Jeff Larocque
Airs: Every Thursday from 7:00 AM to 8:00 AM

Coming up at 7:00 AM on April 27th, 2017:
Volunteer Coordinator Lindsay Morrison outlines some upcoming Volunteer Opportunities at CKCUFM & we celebrate National Volunteer Appreciation Week! Then, stick around for the new Un-Official Anthem of Canada150 as sung by Les Gagne & Cliff Chamberlain of The Chillin' Flamingo.
| Date | Host | Highlight | On Demand |
| --- | --- | --- | --- |
| Apr. 27, 2017 | Jeff Larocque | Volunteer Appreciation Week and we'll chat with our own CKCUFM Volunteer Coordinator Lindsay Morrison. After 7:30, Les Gagne & Cliff Chamberlain aka "Cliffy C" of The Chillin' Flamingo will be here to perform their "Un-official Anthem for Canada150. | |
| Apr. 20, 2017 | Chris White | Planet Botanix: Aromatherapy, crystal therapy, sound healing, gardening | available |
| Apr. 13, 2017 | Jeff Larocque | Reach Canada Director, Joanne Silkauskas joins Jeff to talk about "Run for Reach" and other services to support folks with disabilities. After 7:30, Glenn Mooney is back to talk about Camp Quality along with one of their longstanding volunteers, Paula & S | available |
| Apr. 6, 2017 | Suzette Schmiedel | Life, Money and Illusion with Mike Nickerson | available |
| Mar. 30, 2017 | Jeff Larocque | Dave Bradly w a #Guitars4Vets Update, and Greg Brown previews the Rock Out for Jack Fundraiser. | available |
| Mar. 23, 2017 | Tony Copple | Help Lesotho, with Peg Herbert, founder of this remarkable charitable entreprize. | available |
| Mar. 16, 2017 | Jeff Larocque | Guests today include Empathy House Ottawa, and Canadian Blood Services | available |
Every second week I Am Alive promotes physical, mental and emotional wellness and awareness on Thursday mornings from 7 to 8 AM on CKCU 93.1 FM radio station.
The host of the show, Suzette Schmiedel, conducts live interviews on varied awareness topics and many helpful tips to help increase wellness. She also researches scientific information on the topic to keep you better informed. You can subscribe for free and listen to the show at any time. If you wish to receive a bi-weekly summary of the show and/or have some great ideas contact: suzette@wellnesslearning.ca
* * * * * * *
On alternate Thursday mornings, Jeff Larocque presents "Just Cause", a new CKCU 93.1 FM series dedicated to shedding light on charitable events and fundraisers happening in the greater Ottawa area.  Jeff will host live interviews with event organizers, and key performers, along with a generous dose of music to get your day off to a great start.
All shows will air Thursday's,  7 to 8 a.m. EST on CKCU FM 93.1 or, listen online at www.ckcufm.com.
You can email Jeff your event or fundraiser details:  ckcujustcause@gmail.com   Please note that sending an email does not guarantee your event will be mentioned, but we will do our best.
You can also follow Jeff on Twitter: @bigrockjeff

Subscribe to Thursday Blend Early