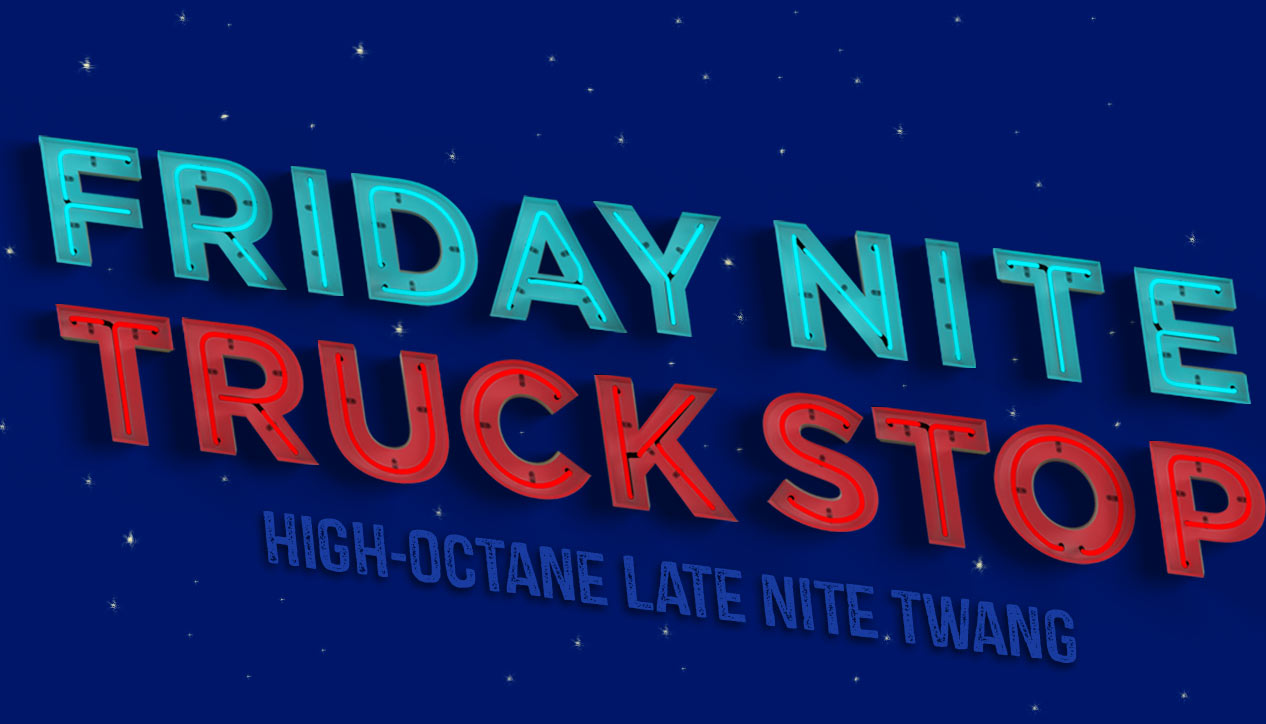 Friday Nite Truck Stop
Friday March 27th, 2020 with Ray Harris
Special guest cohost Jeff Larocque!
(Instrumental)


-
Just Like Before
The Hypochondriacs - In 3/4

The Category Stomp
John Hartford - RCA Country Legends: John Hartford
I Don't Want To Love You (But I Do)
Kelly Willis - Well Travelled Love
Lungs
Lyle Lovett - Step Inside This House
Nothin' I Love
John Hiatt - Terms Of My Surrender
Hello In There
Jason Isbell - Single

Ubangi Stomp
Alice Cooper - Lace and Whiskey
Rainy Day Women #12 & 35
Flatt & Scruggs - Nashville Airplane
(instrumental)
. - .
I'm Gonna Take Care Of Your Dog
Rosie Ledet - Zesty Zydeco
Put The Bone In
Terry Jacks - Single

Come Sundown
Terry Jackson - I'll Share My World With You

Chris Gaffney -
Junior Brown -
Leavin' Song
Kim Richey - Edgeland
Walk Through Fire
Yola - Walk Through Fire
Bad Things
Lou Ann Barton, Marcia Ball, Angela Strehli - Dreams Come True
Screw You, We're From Texas
Ray Wylie Hubbard - Growl
Fuck This Guy
Jubal Lee Young - Single